The holidays are a time for connecting with friends and family. They're also a time for browsing recipes for tasty treats, online shopping, and creating and sending Christmas cards. Research shows that our internet usage tends to be higher than normal during the holidays, especially during the weeks of Thanksgiving and Christmas.
Do your children follow Santa's journey using Google's Santa Tracker? The games and maps on that site will keep even the adults entertained. Needless to say, there's heavy Internet usage in our house on Christmas Eve! There's a similar spike in usage on Christmas morning, most likely due to everyone playing with their new connected devices.
All of that time spent online puts a heavy load on your Internet and WiFi. We have some tips for making sure it can keep up with the holiday hustle!
Share your password
This is one instance when it's actually ok, and even recommended, to share your password, at least for your home WiFi Network. Cellular data usage can get pricey and allowing your family and guests onto your WiFi Network makes sense. Make sure you know your password before your guests arrive. Our most common calls at this time of year are customers forgetting their WiFi Network password. You can write it on a piece of tape and stick it to a flat surface on your router.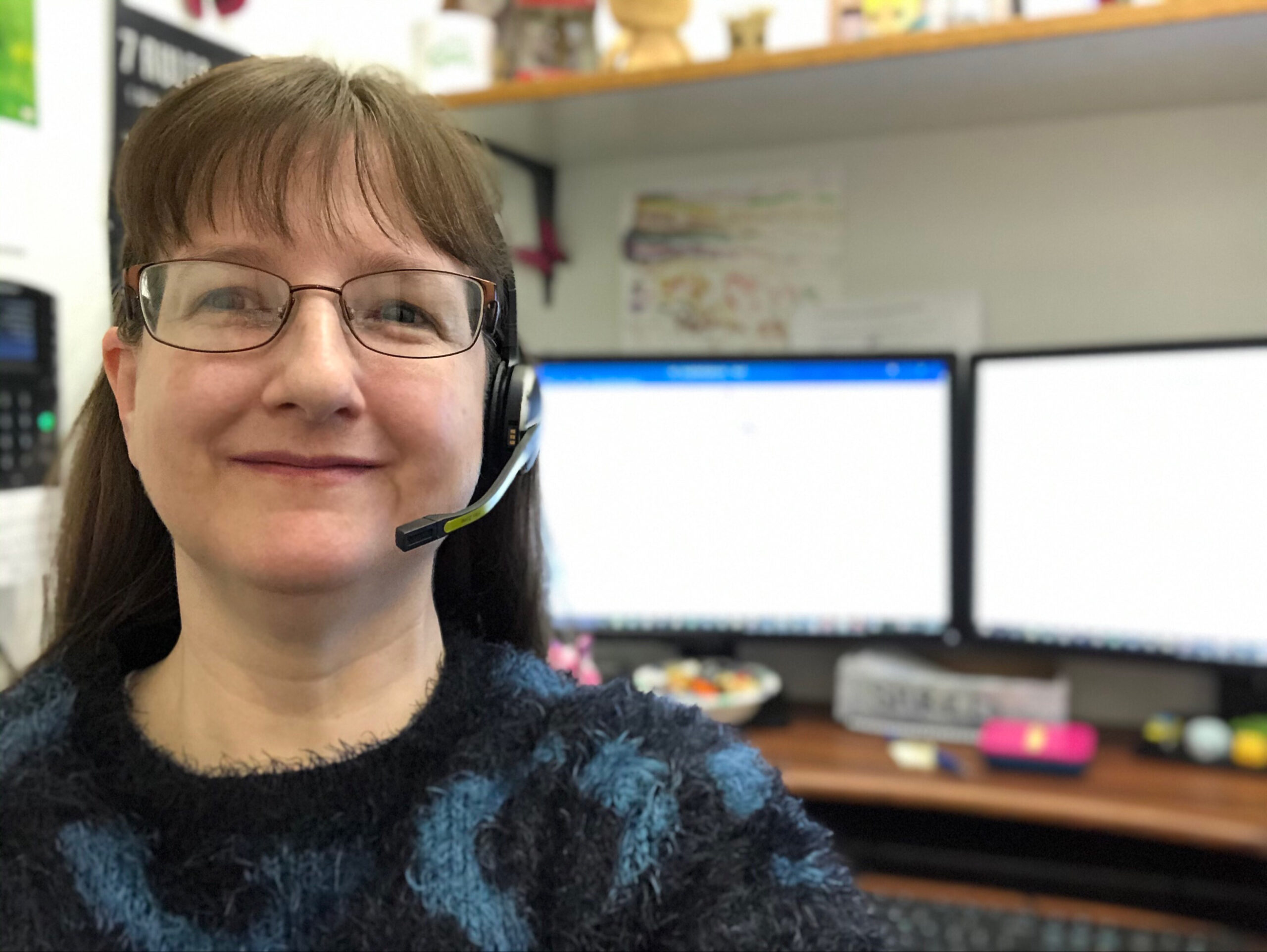 Can't remember your password?
If you have questions about your internet or WiFi service, call 360-321-TECH (8324). Our friendly and local Tech Support is available to help 24/7, even during the holidays! Tech Support is open Thanksgiving, Black Friday, Christmas Eve, Christmas Day, Boxing Day, New Years Day, and every day in between!
Read our blog "Behind the Lines: Get to Know Your Local Support Team."
Connected devices
Your home network is only as strong as its weakest link. It's possible for older devices on a network to slow things down for everyone else. Older computers, laptops, and mobile devices with slower processors could be putting the brakes on your connection, affecting even your most up-to-date devices.
Background noise
Consider background applications. These are often overlooked but consume your bandwidth considerably. Even when they appear to be idle, some apps are actually burning through data in the background—they may be downloading updates or advertising content. Keep your bandwidth wide open by making sure there are no programs running that will use a lot of your cellular data, or make sure you're connected to your Whidbey Telecom HOP WiFi where data is unlimited.
Location! Location! Location!
Location is key when it comes to WiFi routers. Place the WiFi router in the middle of your house so the signal is equally distributed across your home. Don't forget to elevate your WiFi router; you'll get better reception if it is on a desk, rather than the floor. You should also pay attention to the kinds of materials the WiFi router is near. For example, signals can travel through a wood desk easily, but metal will obstruct the signals. If there is a metal filing cabinet between your computer and the WiFi router, you may not receive a strong WiFi signal.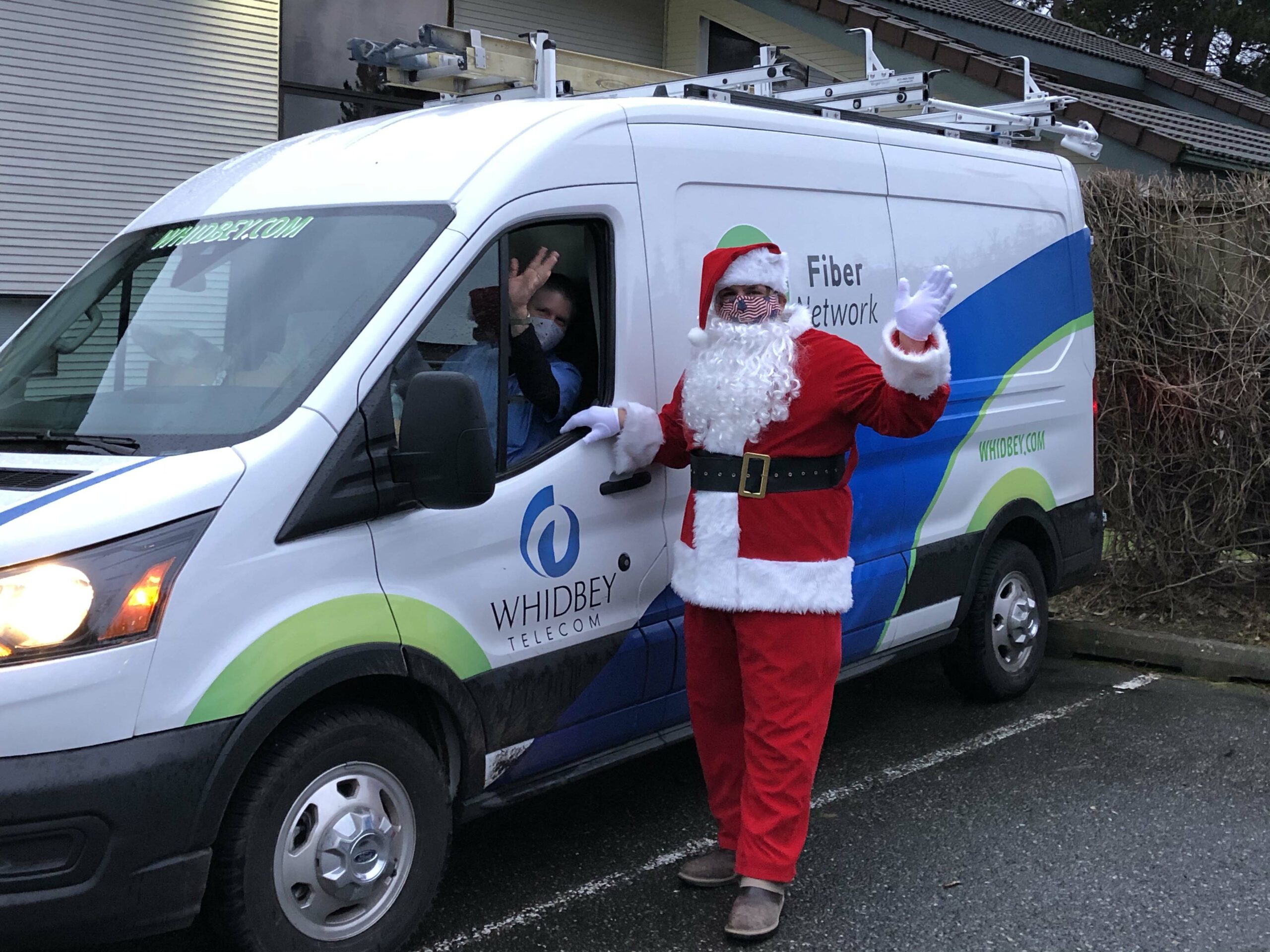 Bonus tip: Manage your WiFi Network
If you haven't updated or upgraded your home modem and/or WiFi router since before Y2K, then it's time. It doesn't make a difference how much bandwidth you buy if your WiFi isn't able to move it through your home to all of your wireless devices. Break up with your old WiFi router and treat yourself to newer tech this holiday season.
We recommend our powerful Home Optimized Performance WiFi, or HOP WiFi®. Our plan includes 24/7 support for all wired and wireless devices in your home, as well as WireGuard Protection Plan. With HOP WiFi, our technicians will map your home for maximum coverage and performance*. They will walk the property with you to test your signal strength and discuss your usage, working with you to create a wireless network perfectly tailored for your family.
*Available on installations with 3 or more access points.