Whidbey Telecom Receives $1 Million USDA Grant to Expand Fiber to Homes in Point Roberts.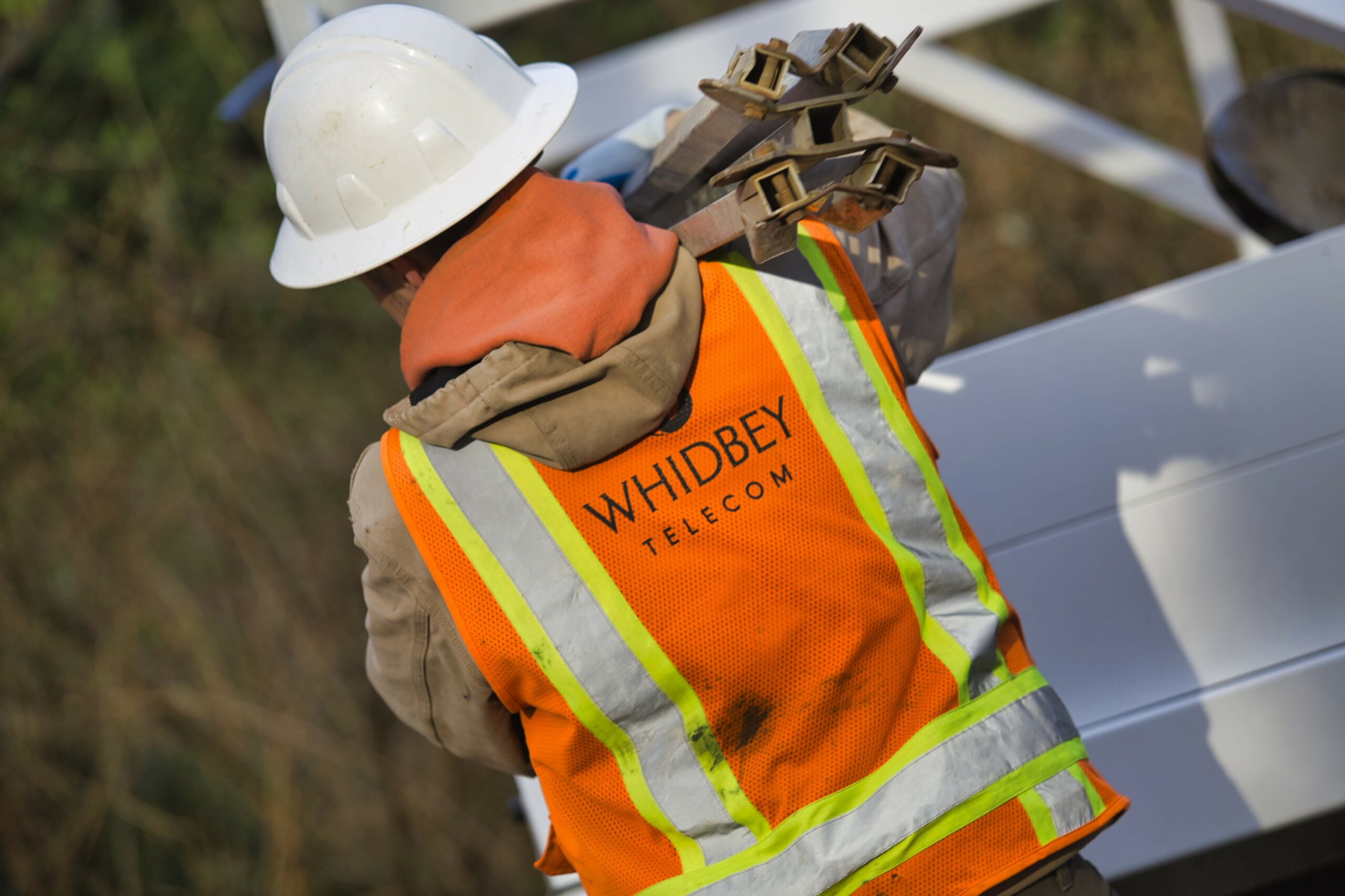 On December 16, 2021, U.S. Department of Agriculture (USDA) Secretary Tom Vilsack announced that Whidbey Telecom was awarded a $1 million Community Connect Grant to connect underserved residents and businesses to high-speed broadband Internet in Point Roberts, Washington. This USDA grant is part of the Biden Administration's $5.2 billion investment to build and improve access to high-speed Internet, clean water, and reliable electricity in rural communities across America.
Read the USDA's official press release here.
Julia Henny, Co-CEO of Whidbey Telecom, commented, "In November 2022, we'll celebrate our 35th year of service to Point Roberts. We are uniquely qualified to work alongside the Federal, State and County governments to bring additional broadband grant opportunities to Point Roberts; we could not be more thrilled that the USDA has recognized that commitment."
Whidbey Telecom will use the grant to construct a Fiber-to-the Premises network to benefit residents and businesses in a currently underserved area of Point Roberts, Whatcom County. Subscribers will have access to broadband service, expanding access to economic, educational, health care, and public safety opportunities.
"This is just the start; this grant gives our friends and neighbors in Point Roberts astonishing access to the fastest, most reliable Internet possible. Whidbey Telecom is ready to get to work, we have a great local team that has been hard at work on the design and planning of this project, and this award is the fruit of the team's labor," stated George Henny, Co-CEO of Whidbey Telecom.
"We are deeply rooted in Point Roberts, to be able to support Point Roberts with this federal grant application, and now to see all of the hard work of your Point Roberts local team culminate with this grant award is such an honor," says Donna Hilty, COO of Whidbey Telecom. "We are committed to delivering high-speed Internet to our local communities, and this funding will allow us to continue to build out the Point Roberts fiber network. We have additional grant opportunities to apply for in the spring and will be reaching out to our County and State representatives for their support."
On Monday, December 20, 2021, Representative Rick Larsen met with Whidbey Telecom Co-CEO George Henny and COO Donna Hilty to further discuss broadband infrastructure investments. This meeting, coupled with the grant reward, demonstrates the company's commitment to building a future-proof fiber network to better serve the homes and businesses of Point Roberts.
Whidbey Telecom has been recognized by the USDA for providing superior local service to South Whidbey and Point Roberts communities. Whidbey Telecom is the only local provider in Point Roberts and on Whidbey Island offering a fiber-optic network to residential and business customers with synchronous upload and download speeds up to a Gig. Like the South Whidbey fiber construction project, the Point Roberts project will be a multi-phase, multi-year endeavor.
In October 2020, Whidbey Telecom became only the second recipient of a USDA ReConnect grant in Washington. The USDA Washington State Director for Rural Development presented Whidbey Telecom with the Washington State Infrastructure Award of Excellence for their efforts to provide high-speed broadband to their customers. Permitting and construction phases for this grant award area in Point Roberts are launching in early 2022.
Whidbey Telecom has been recognized by NTCA, The Rural Broadband Association, as Gig Certified and a Smart Connected Community. Whidbey Telecom delivers innovative communications solutions to its customers and communities, serving residential and commercial customers on Whidbey Island, Point Roberts, and Hat Island.