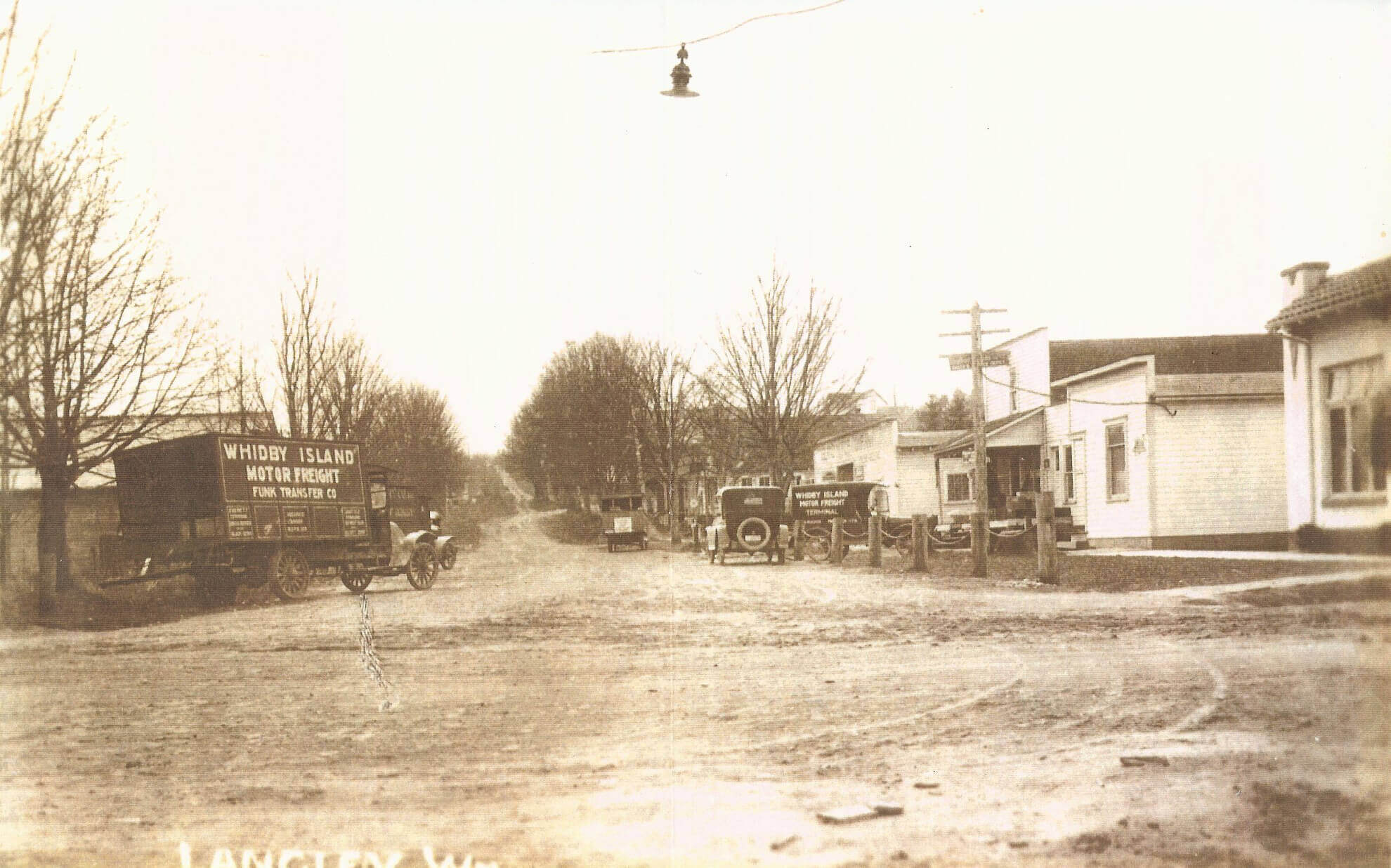 1908
Whidbey Telephone Company is incorporated. The first office is located on the corner of Anthes and First Streets in the old bank building.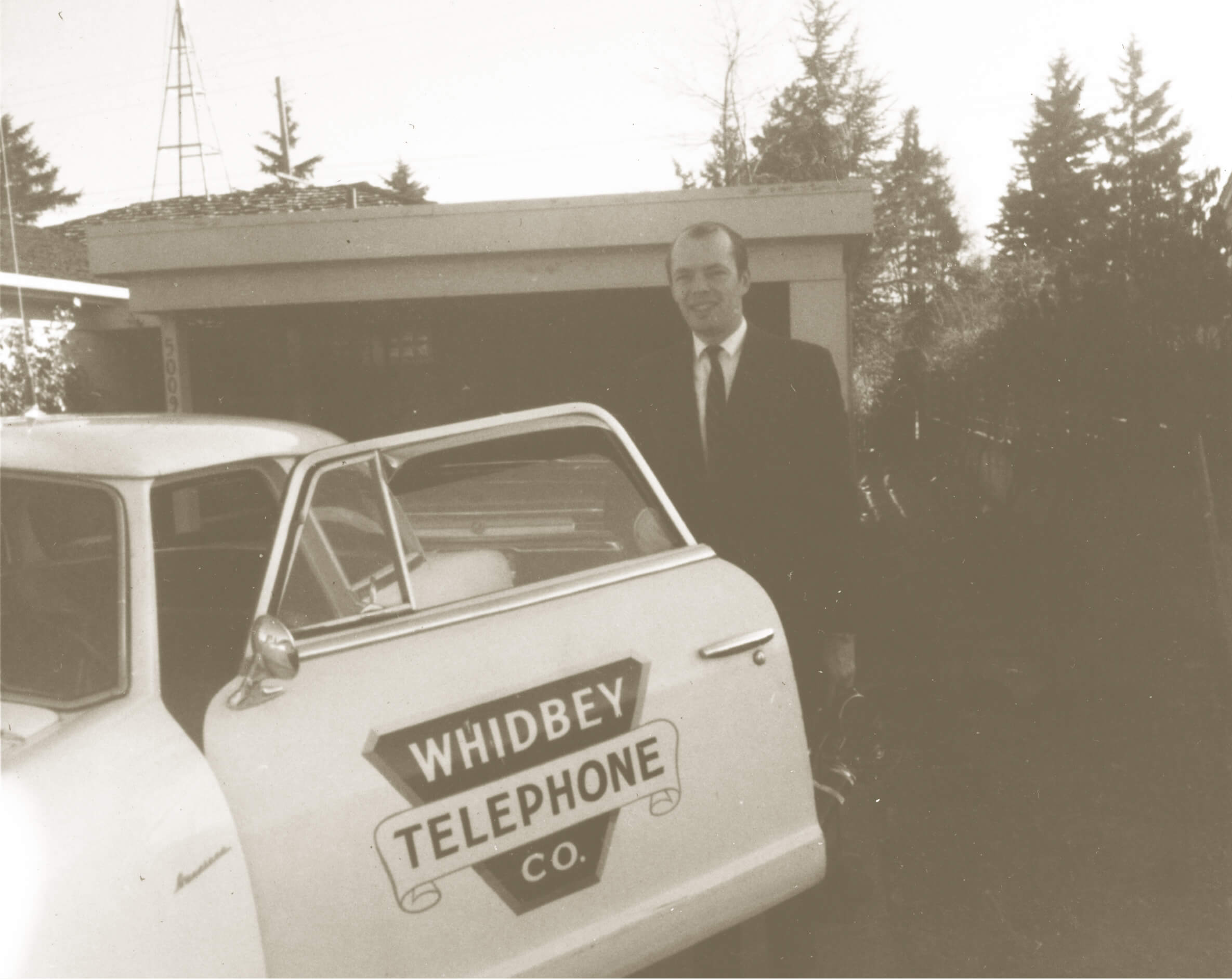 1953
David C. Henny purchases controlling interest in Whidbey Telephone Company.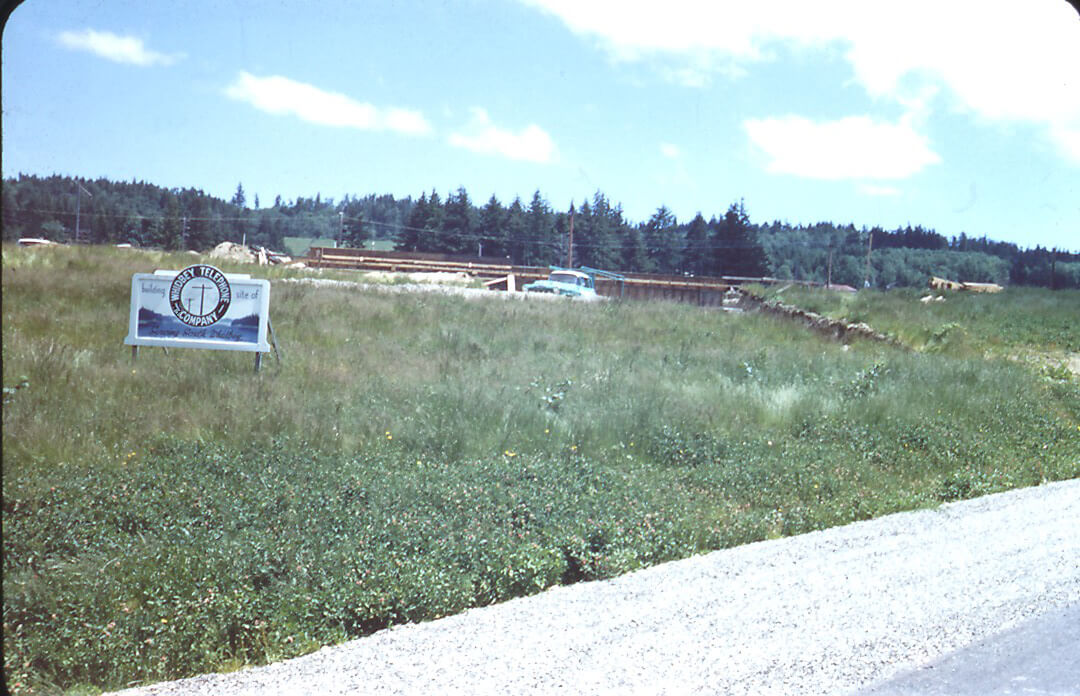 1961
Whidbey Telephone Company officially moves its headquarters to Bayview. Bayview microwave tower is constructed and implemented for most long distance calls.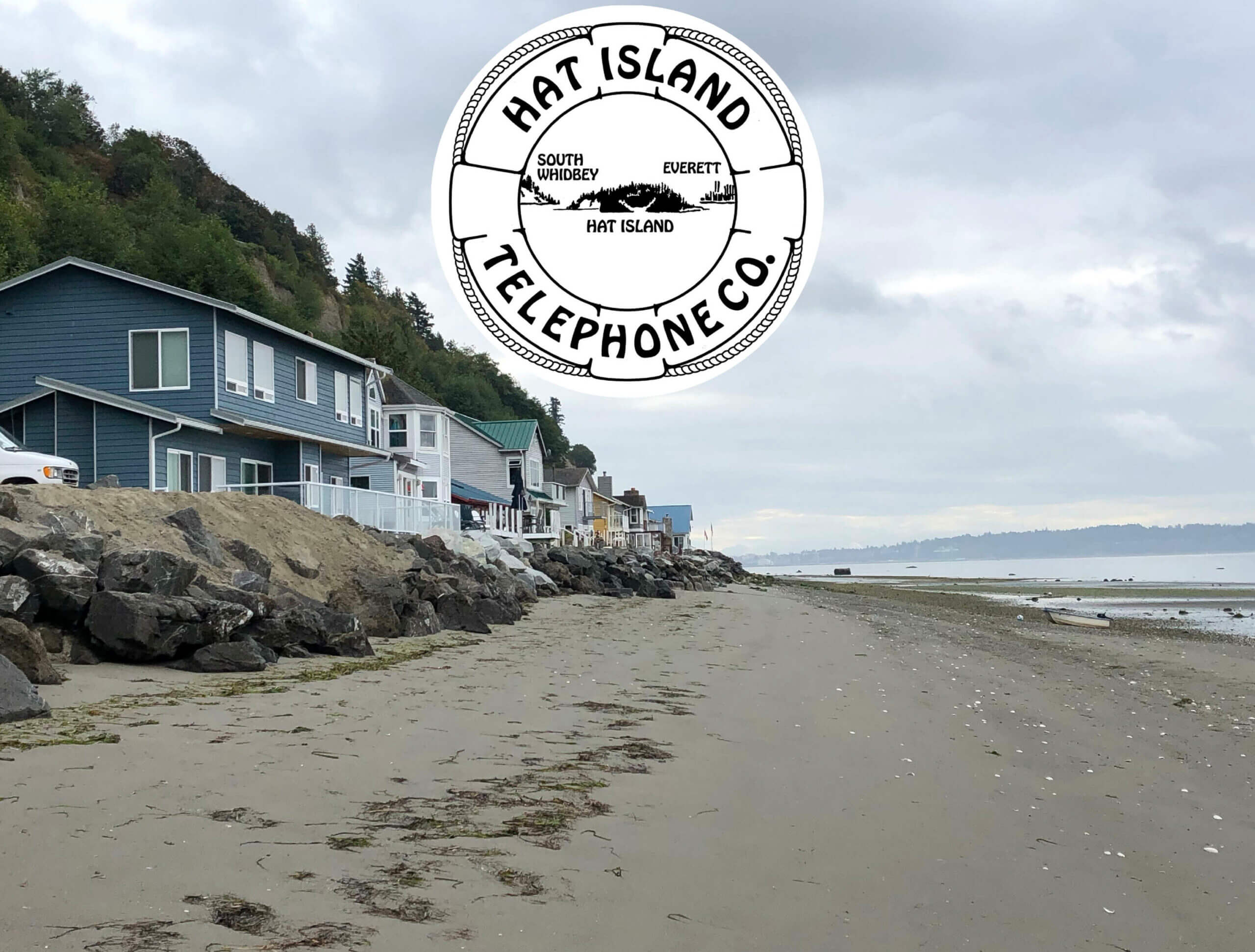 1964
A submarine cable was installed across the Saratoga Passage from Whidbey to Gedney Island (known locally as Hat Island). The Hat Island Telephone Company, owned and operated by Whidbey Telephone Company, was the first and remains the only telephone company providing service to Hat Island.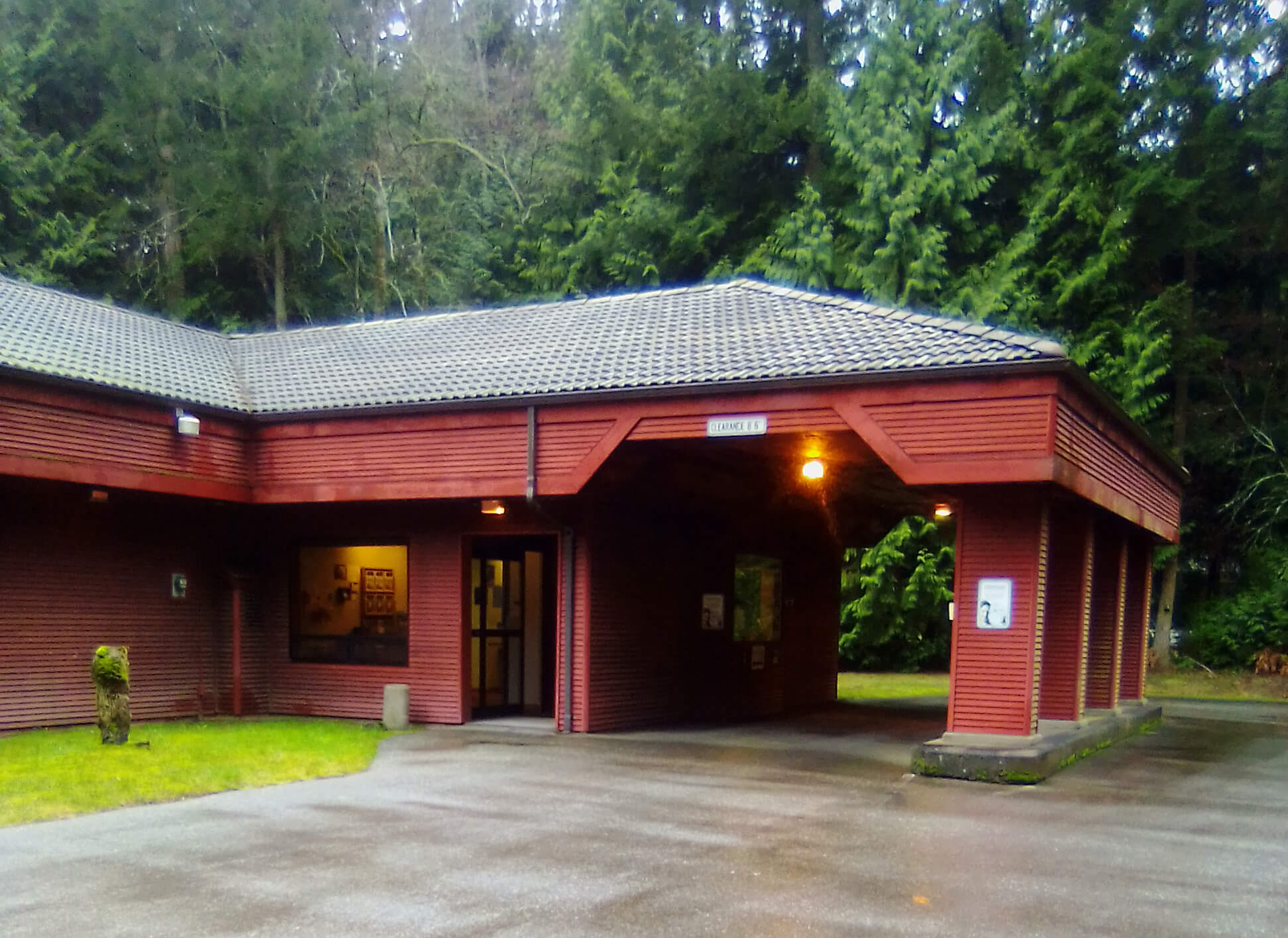 1987
Whidbey Telephone Company was granted authority to serve Point Roberts, WA. At the time, Point Roberts was an under-served area operated by British Columbia Telephone Company.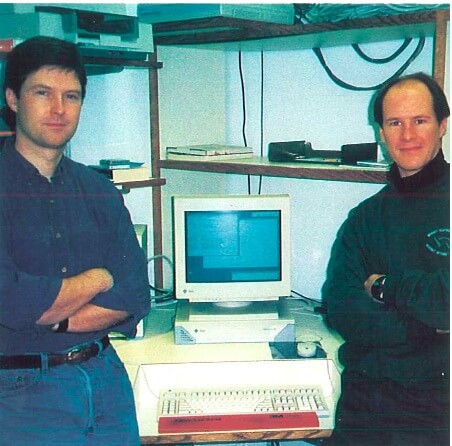 1994
Whidbey Telephone Company becomes the first telephone company west of the Rocky Mountains to offer internet services. The new internet service was named WhidbeyNET (now known as Whidbey Telecom Internet & Broadband).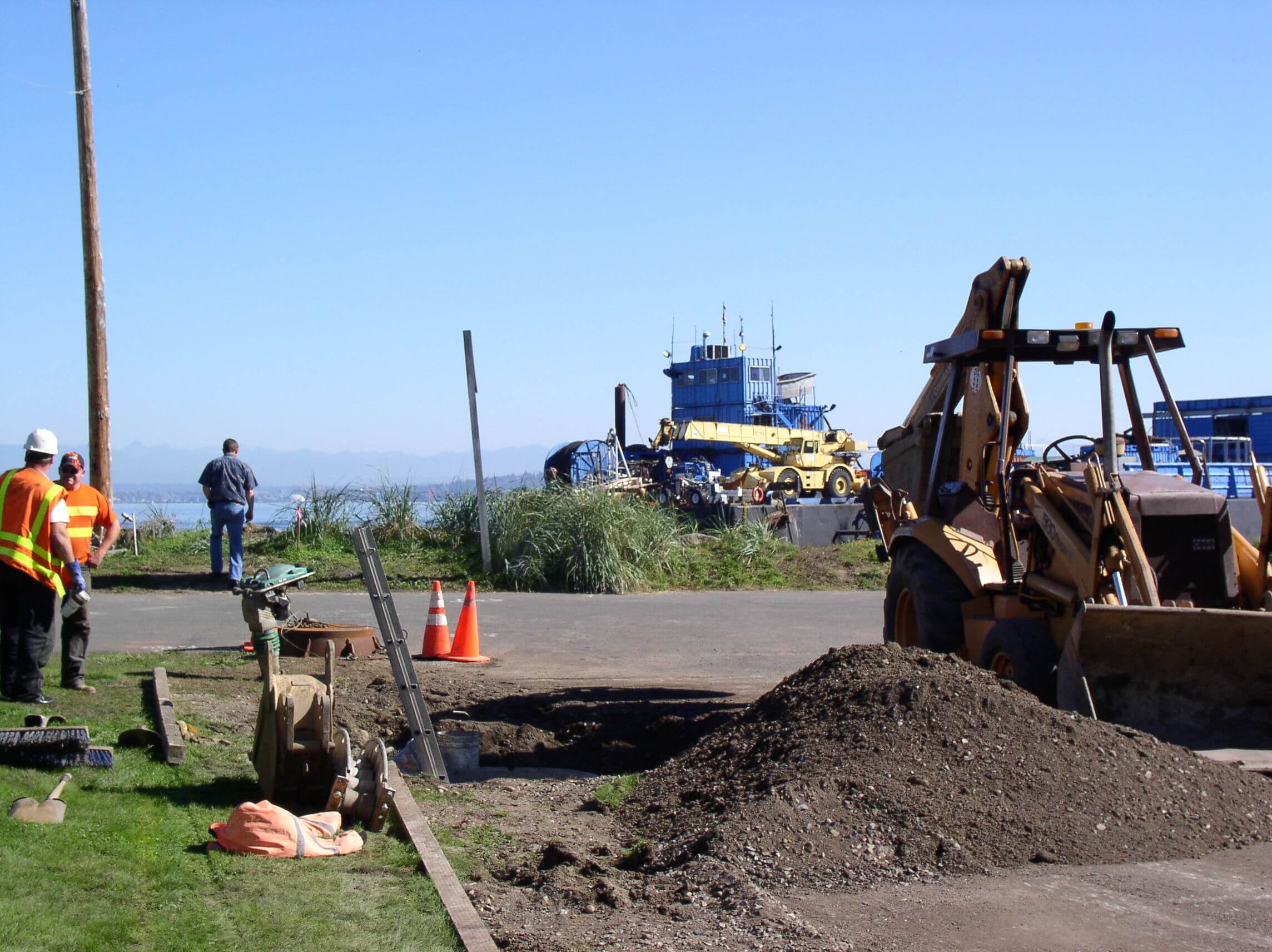 2000
Whidbey Telephone Company officially launches its High Speed Internet service, offering speeds of up to 1.5 Mbps. This same year, the company also expands its service by offering security services & alarm monitoring, long distance services, and establishes fiber optics connectivity between South Whidbey and Seattle.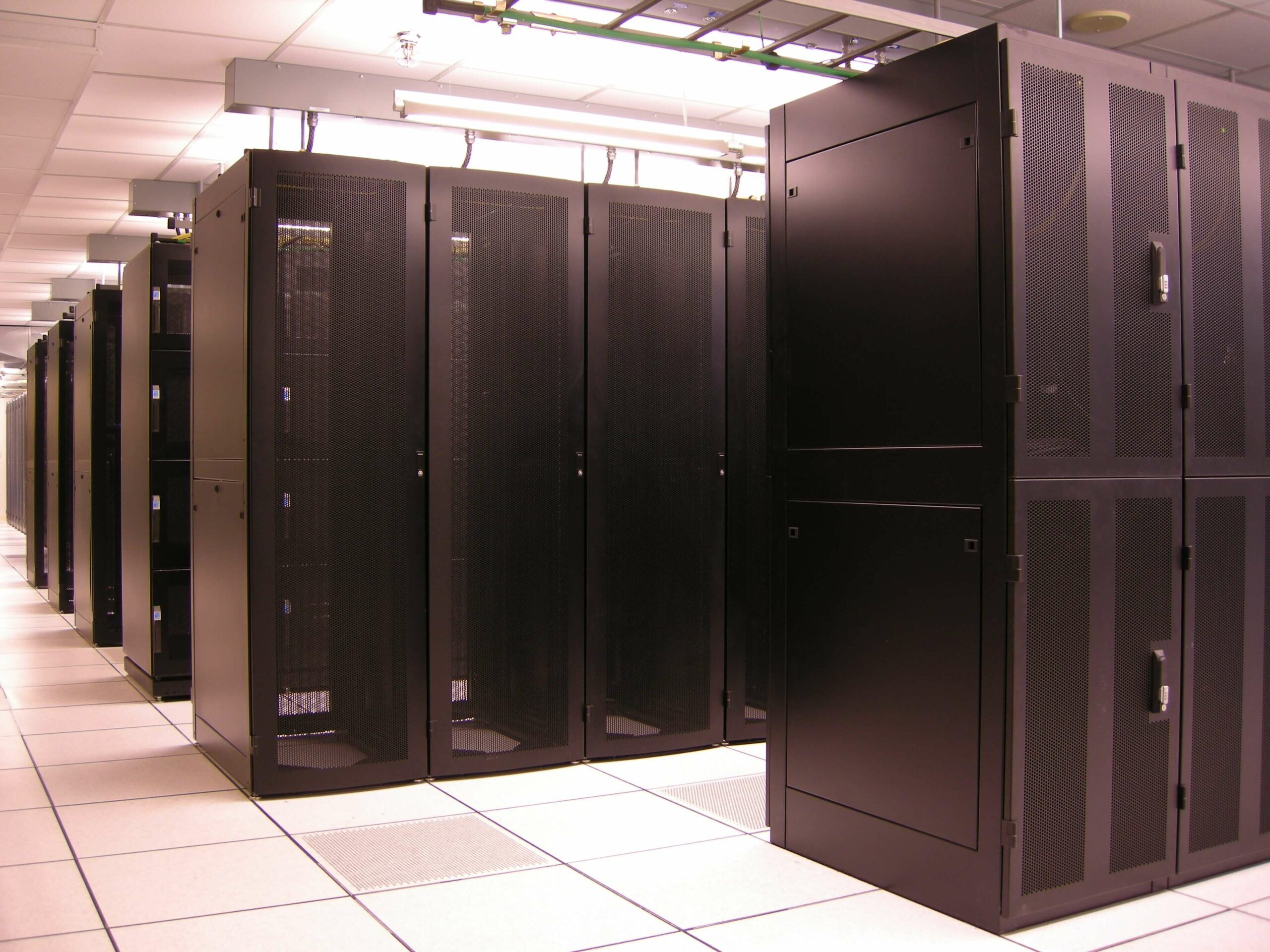 2002
Whidbey Telephone Company creates a subsidiary company in Seattle called FiberCloud. For the next 12 years, FiberCloud offered collocation and "cloud" service offerings from a data center in Everett.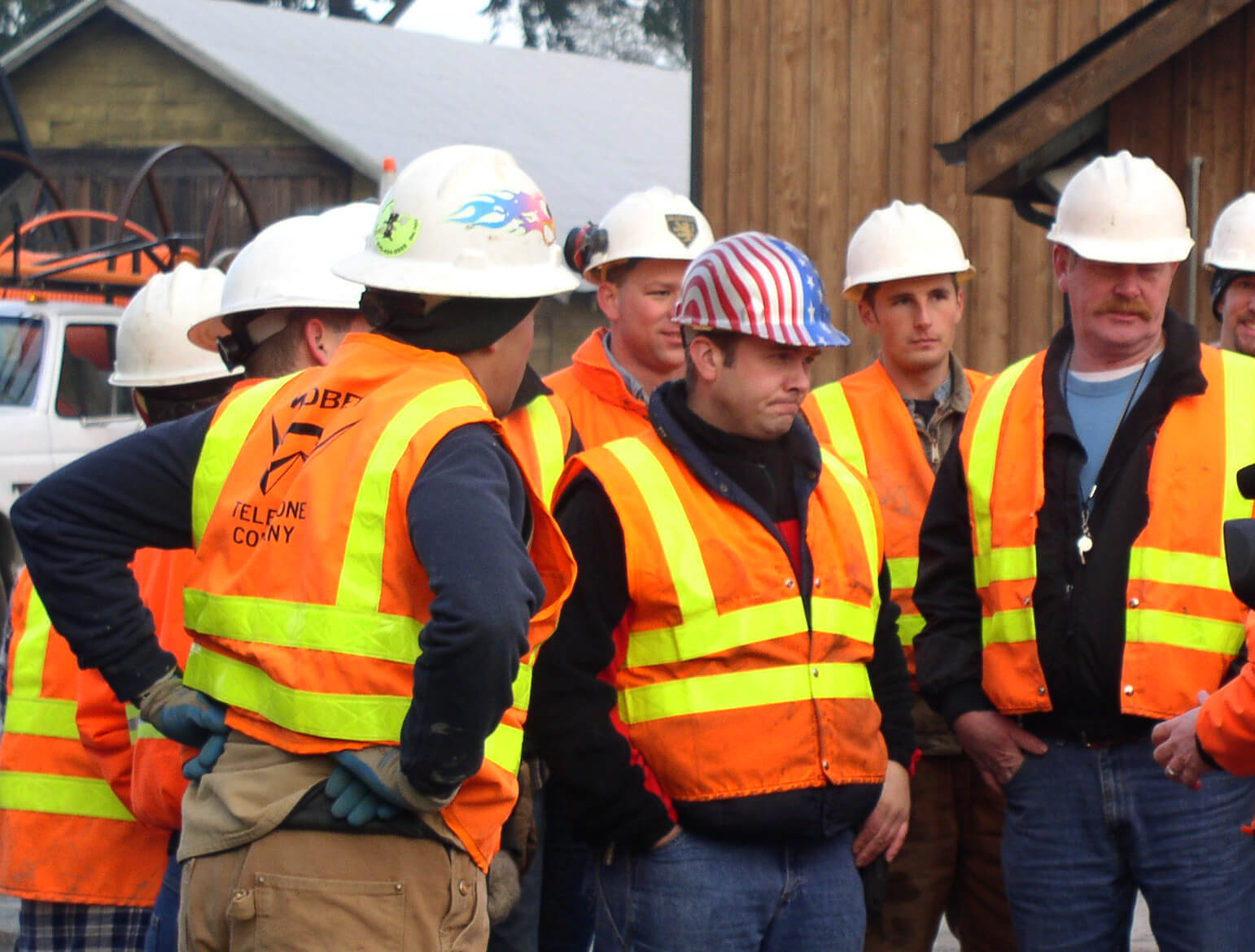 2003
Whidbey Telephone Company deploys WiFi (wireless internet) as a free service to its internet subscribers.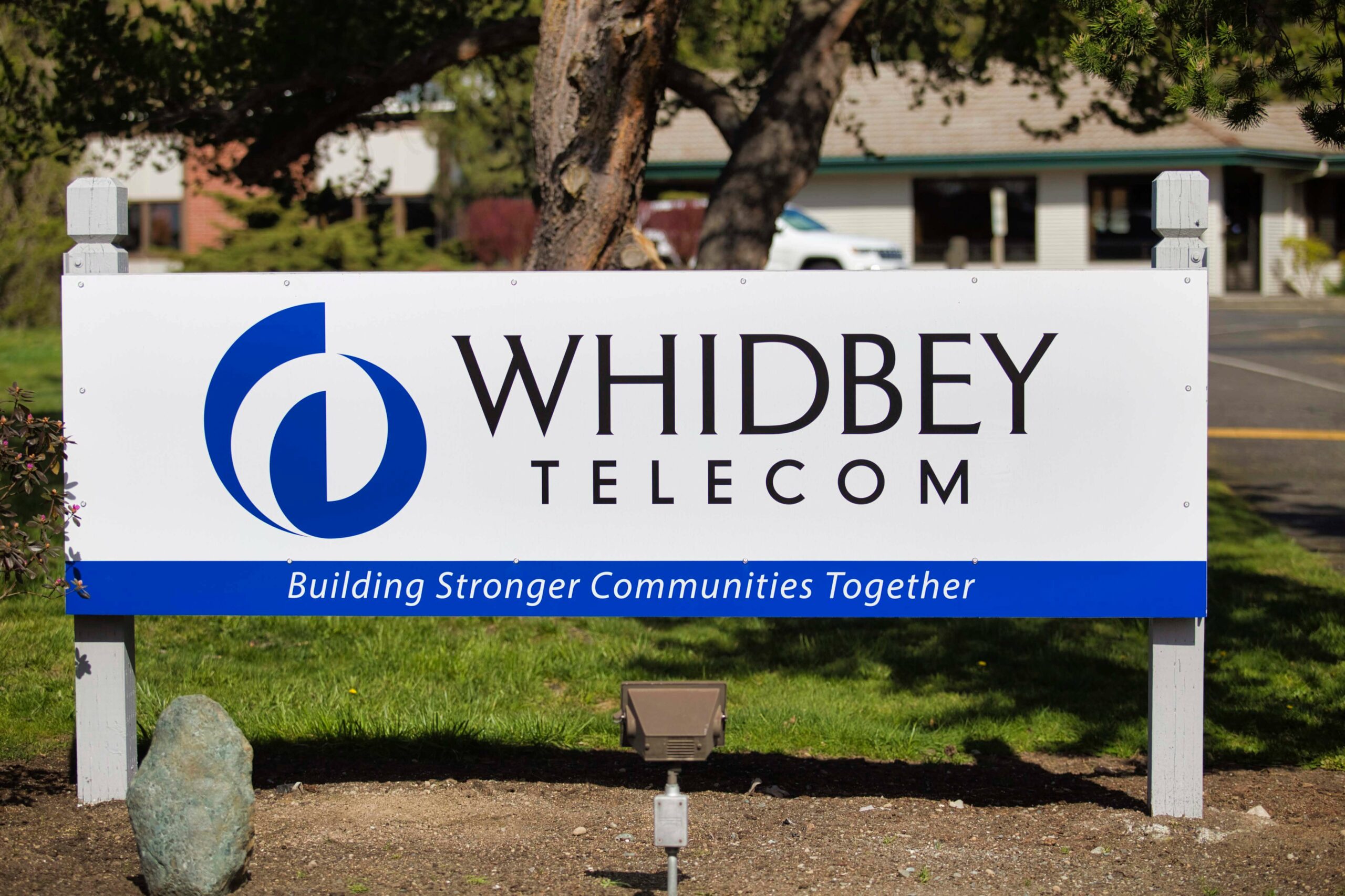 2004
Whidbey Telephone Company rebrands to become Whidbey Telecom, better reflecting the many facets of the company. Whidbey Telecom continues to innovate and expand its high-tech communication services, including local & long distance voice services, high speed internet, security & alarms, and web and email hosting services.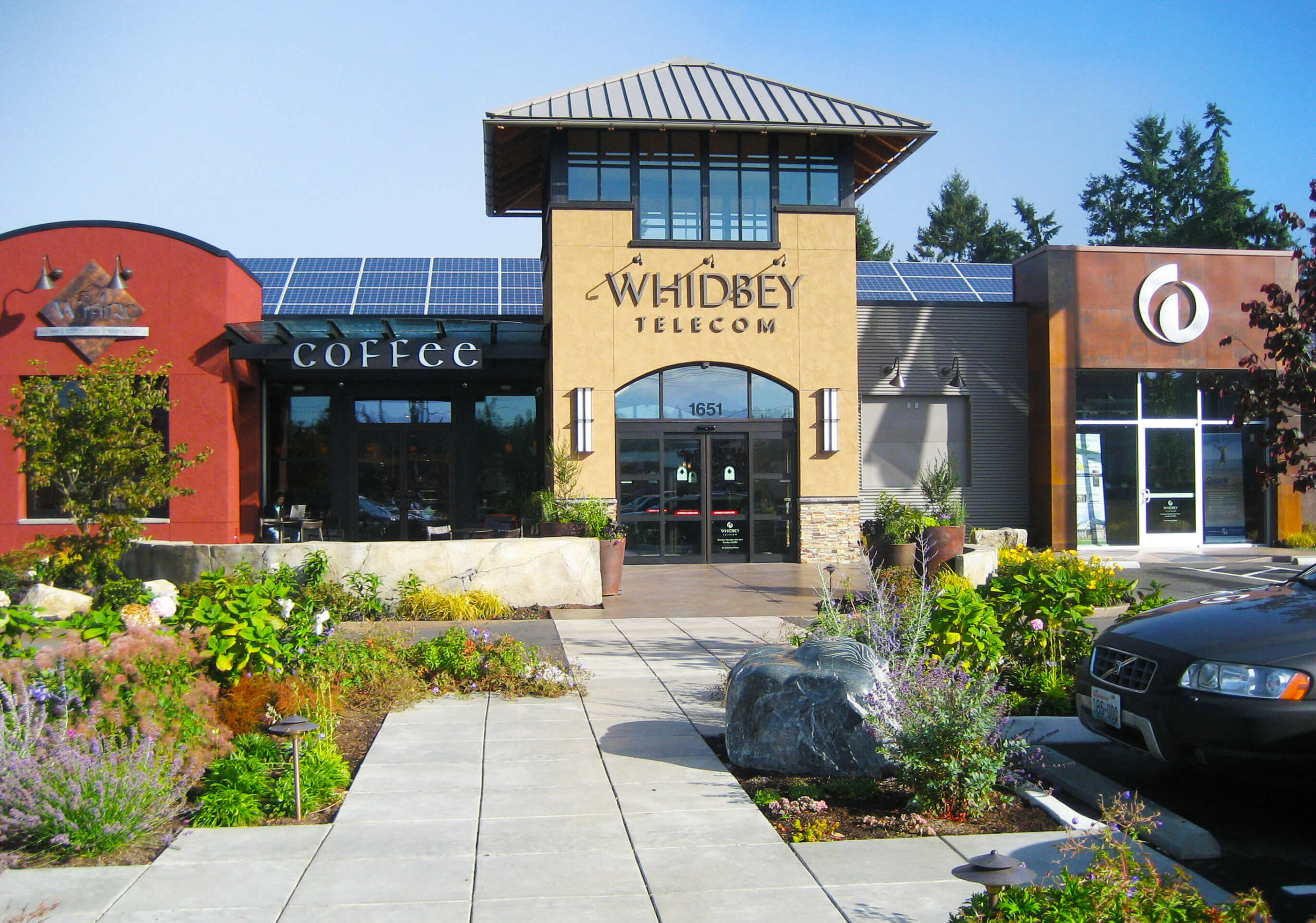 2011
The WiFire Community Space and Customer Experience Center opens in Freeland. It is constructed and furnished almost entirely with the help of local construction companies, design firms, craftsmen and artists.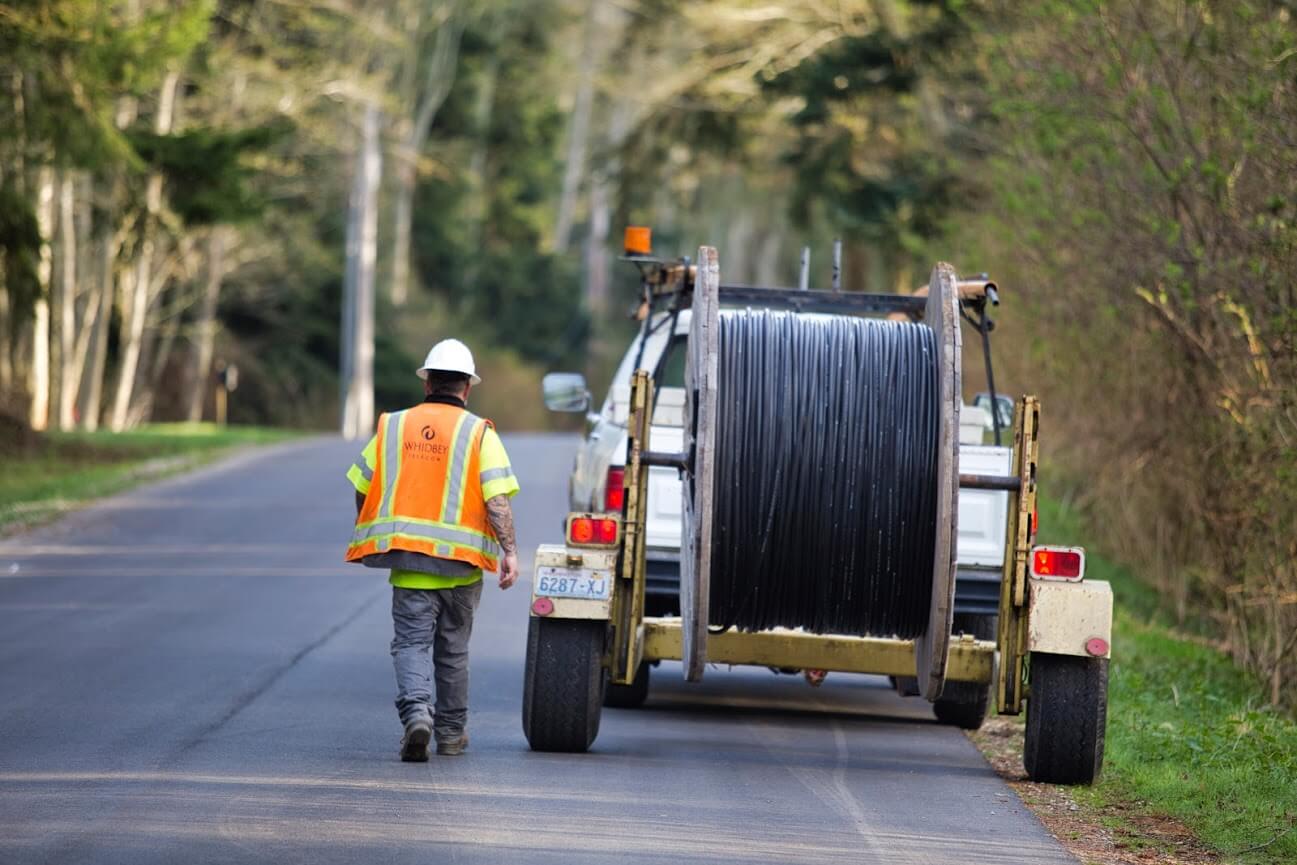 2016
Whidbey Telecom begins a multi-year, multi-phase project to bring a new fiber-optic network to customers in South Whidbey and Point Roberts. Infrastructure was improved in order to deliver gigabit speeds to neighborhoods in Clinton, Langley, Bayview and Freeland. Work is ongoing to bring fiber to South Whidbey and Point Roberts.
1908
1953
1961
1964
1987
1994
2000
2002
2003
2004
2011
2016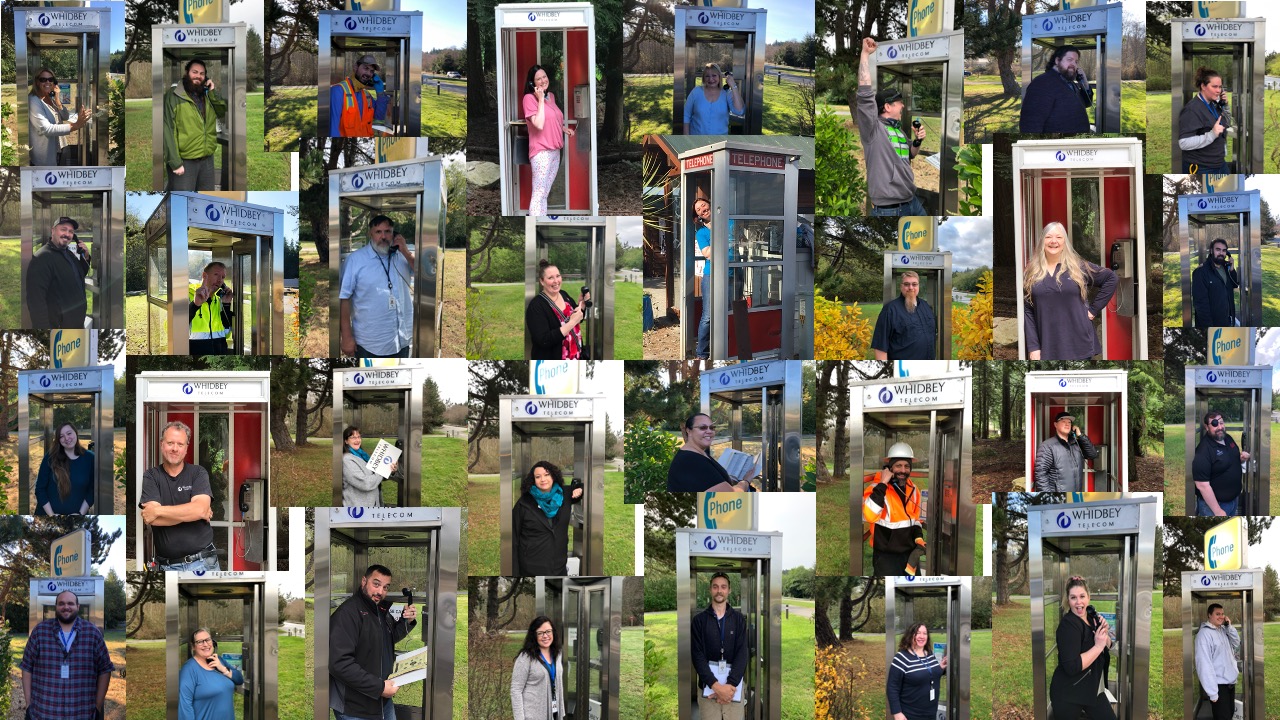 Our Values
We exist to make internet, phone, security and entertainment technology simple and worry-free so our customers can live better, happier lives.
Join Our Team
Our unique culture attracts people who take initiative and ownership. Here you will find the space and support you need to let your ideas fly.
Customer Service
Monday – Friday
9:00 AM – 5:00 PM
Closed Holidays
In person
South Whidbey Customer
Experience Center
1651 Main Street
Freeland, WA 98249
Point Roberts Equipment Pickup & Dropbox
1957 Johnson Road
Point Roberts, WA 98281
Make a Payment
Please mail
PAYMENTS
to:
Whidbey Telecom
PO Box 3547
Seattle, WA 98124-3547
Or pay by check or credit card at our Customer Experience Centers.
South Whidbey and Hat Island