Whidbey Telecom to receive Infrastructure Acceleration Grant Award to expand The BiG GiG Fiber Network® to more homes on Whidbey Island.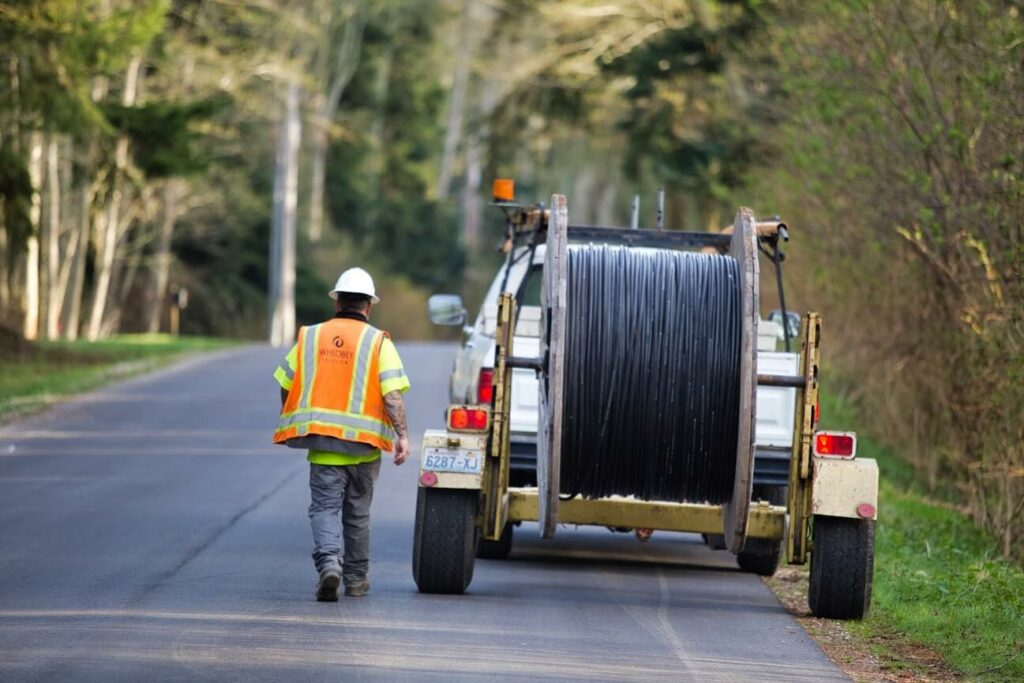 The Washington State Broadband Office has announced funding for 13 construction projects that will deliver reliable, high-speed Internet access in 14 communities when completed. The $145 million in Broadband Infrastructure Acceleration grants move Washington another step closer to its ambitious goal of connecting all residents of the state to broadband infrastructure by 2028.
Whidbey Telecom participated in the grant application process alongside other Washington Independent Telecommunications Association members and has been awarded an Infrastructure Acceleration Grant Award of $9,502,638.
Read the Department of Commerce official press release here.
Whidbey Telecom will use the grant to extend The BiG GiG Fiber Network to benefit residents and businesses in currently underserved areas of South and South-Central Whidbey Island. Subscribers will have access to fiber broadband service, expanding access to economic, educational, health care, and public safety opportunities.
"Whidbey Island is our home, to be able to support our community as part of the WITA grant application, and now to see all of the hard work of your local team culminate with this grant award is such an honor," says Donna Hilty, COO of Whidbey Telecom. "We are committed to delivering broadband over fiber to our local communities, and this funding will allow us to continue to build out The BiG GiG Fiber Network to some of the more remote areas of our rural service area."
Today, George Henny, Co-CEOs of Whidbey Telecom expressed his gratitude to all of the employees, WITA members, and neighbors that worked hard to earn this grant award for our community. "Washington State and the Federal government are making a once-in-a-generation investment in our nation's infrastructure and competitiveness. We are encouraged by these collaborative efforts and the bipartisan support that is critical to ensure that we have access to affordable, reliable, scalable, and future-ready, fiber broadband technologies supporting the economic viability of rural areas today and into the future."
Whidbey Telecom has been recognized by the United States Department of Agriculture for providing superior local service to rural areas of South Whidbey and Point Roberts, Washington. Whidbey Telecom is the only local provider in Point Roberts and on Whidbey Island offering a 100% buried, weather-resistant, reliable fiber-optic network to residential and business customers with synchronous upload and download speeds up to 1000 Mbps.
On Monday, December 20, 2021, Representative Rick Larsen met with Whidbey Telecom Co-CEO George Henny and COO Donna Hilty to further discuss broadband infrastructure investments. This meeting, coupled with the grant reward, demonstrates the company's commitment to building a future-proof fiber network to better serve the homes and businesses of Point Roberts.
In October 2020, Whidbey Telecom became only the second recipient of a USDA ReConnect grant in Washington. The USDA Washington State Director for Rural Development presented Whidbey Telecom with the Washington State Infrastructure Award of Excellence for their efforts to provide high-speed broadband to their customers.
Whidbey Telecom has been recognized by NTCA, The Rural Broadband Association, as Gig Certified and a Smart Connected Community. Whidbey Telecom delivers innovative communications solutions to its customers and communities, serving residential and commercial customers on Whidbey Island, Point Roberts, and Hat Island.