Each Fall in late October, Whidbey Telecom produces a new phone book directory. The directory serves as a resource for finding local services, businesses, residents, and community hotlines, all in one easy-to-use print and online resource.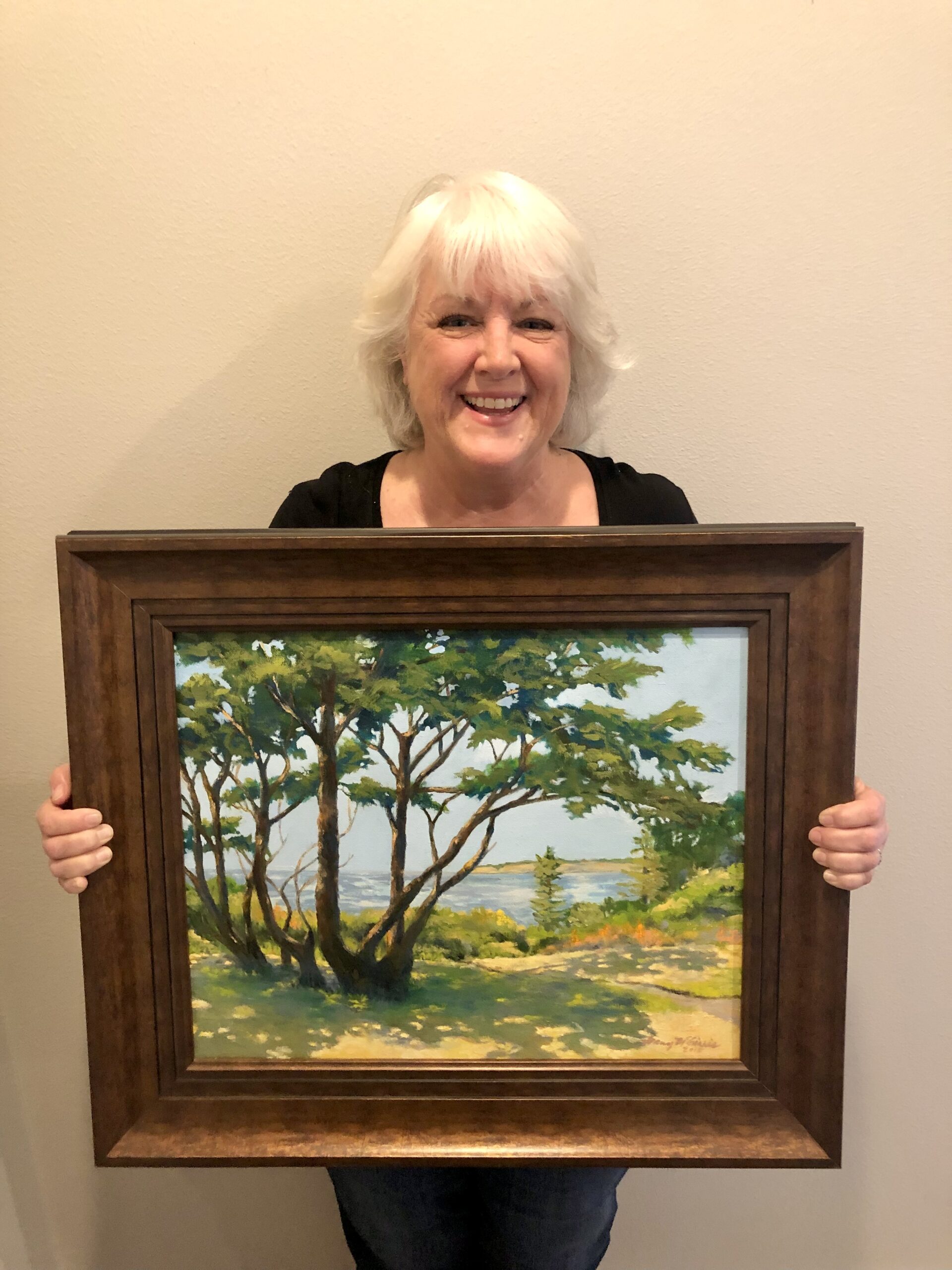 "We enjoy searching for an artist to create the new cover each year," states Julia Henny, Co-CEO of Whidbey Telecom. "We are honored that Mary submitted this lovely painting for selection, it beautifully represents our lovely island."
Mary McGinnis began painting in 2005 after attending a gallery showing of a well-known artist, Eva Margueriette, in Pasadena, California. She was offering classes for portrait drawing with charcoal. After several months Mary moved into her oil painting class.
Mary shared with us, "My painting has been for pleasure but I did use it to raise money for my autistic son's school by organizing fundraisers. These fundraisers brought artists together and guests could purchase art, make donations and enjoy a beautiful setting not usually open to the public. The artists donated 25% of their proceeds to the Elliott Institute and Watkins Vital Care Program, which provide schooling and life skills training to individuals with moderate to severe autism. Both fundraisers were extremely successful."
Mary's family retired to Whidbey Island in 2017. She has participated in the Whidbey Island Fair and has been twice invited to display art in the Annual Fair Superintendent's show in the Whidbey Island Center for the Arts lobby.
Mary also enjoys volunteering at the Art as a Way studio in Freeland, an art studio that provides support and instruction to special needs individuals.
Mary and her family live in Langley and she shares, "We absolutely love living in this beautiful community".
The 2022 directory will be mailed to Whidbey Telecom subscribers in October and available in the WiFire Community Gathering Place, all phone booth locations, and Whidbey Telecom offices.