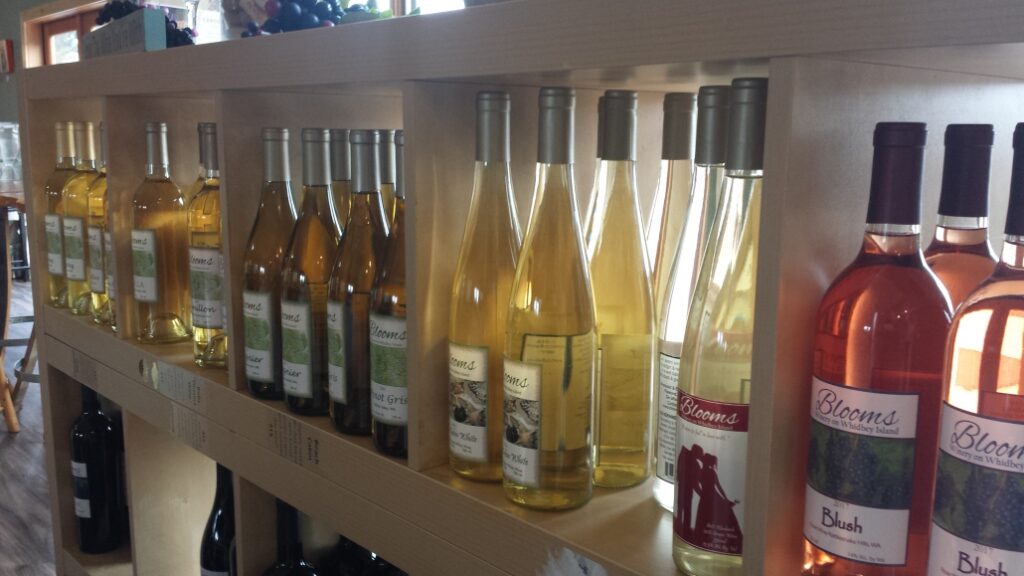 From fine wineries to craft breweries and distilleries, Whidbey Island boasts some of the best to quench your thirst in 2021!
Blooms Winery Order online at www.blooms5511bistro.com. Thursday 3-7 p.m. Fri-Sat Noon-7:30 p.m. Sunday Noon-7 p.m. Offering Take Home curbside pick up or limited outdoor seating. Weekly menu changes ready by Wednesday. Order online: http://bloomswinery.com/
Cadée Distillery www.cadeedistillery.com Creates award-winning American whiskey brands available online and at local eateries and grocers. Also known for bourbon, rye whiskey brands & gin.
Comforts of Whidbey www.comfortsofwhidbey.com 360-969-2961 Open Fri-Sun 12-5 Indoor/Outdoor seating.
Dancing Fish Winery www.dancingfishvineyards.com 360-632-4190 Open Friday-Sunday, 12 Noon-5 p.m. Reservations are not required but if you'd like to let us know you're joining us for a tasting give us a call 360-632-4190 or email info@dancingfishvineyards.com
Double Bluff Brewery dblfbrewing@gmail.com 360-333-9113 Patio open, Mon, Tue + Sun: 3-7 p.m. Fri: 3-8 p.m. Sat: 2-8 p.m. Closed Wednesday and Thursday.
Mutiny Bay Distillery Temporarily closed to the public, effective now. We do offer daily curbside sales, shipping in Washington, and a partner retailer that can ship out of state. by calling 360-331-3797 or emailing kathy@mutinybaydistillery.com.
Ott & Hunter Wines davidott@swedehillcellars.com 360-221-7131 Sunday-Thursday 2- 7 p.m. Friday-Saturday 1-10 p.m. Email chris@otthunter.com for more info.
Spoiled Dog Winery Tasting Room is open for growler fills, wine sales & purchases to-go. Outdoor seating is very limited and weather dependent. We are offering pre-selected wines for glass pours (3 reds, 2 whites), bottle shares and our popular to-go sampler tasting packs!
FREE shipping within WA state and FREE home delivery on S. Whidbey with the purchase of 6 or more bottles. Curbside pick-up still available during tasting room hours.Extended Winter Hours: Wednesday 2-4 p.m., Friday 2-5 p.m, Saturday & Sunday 12-5 p.m. 360-661-6226 spoileddogwinery.com
Spyhop Public House spyhop@whidbey.com 360-221-4494 To-go and drink orders Wednesday-Saturday 4-7 p.m.
Village Wine Shop info@villagewineshops.com 360-221-6313 Open Wednesday-Sunday 11:30 a.m.-6 p.m. No tastings.
Whidbey Island Distillery www.whidbeydistillery.com 360-321-4715 Open 7 days a week, 11 a.m.-5 p.m.
Whidbey Island Winery winery@whidbey.com 360-221-2040 Patio & grounds open for tasting & sales 11 a.m. – 5 p.m. Closed Tuesdays
Remember, when you support local businesses, you are supporting the local economy and community.