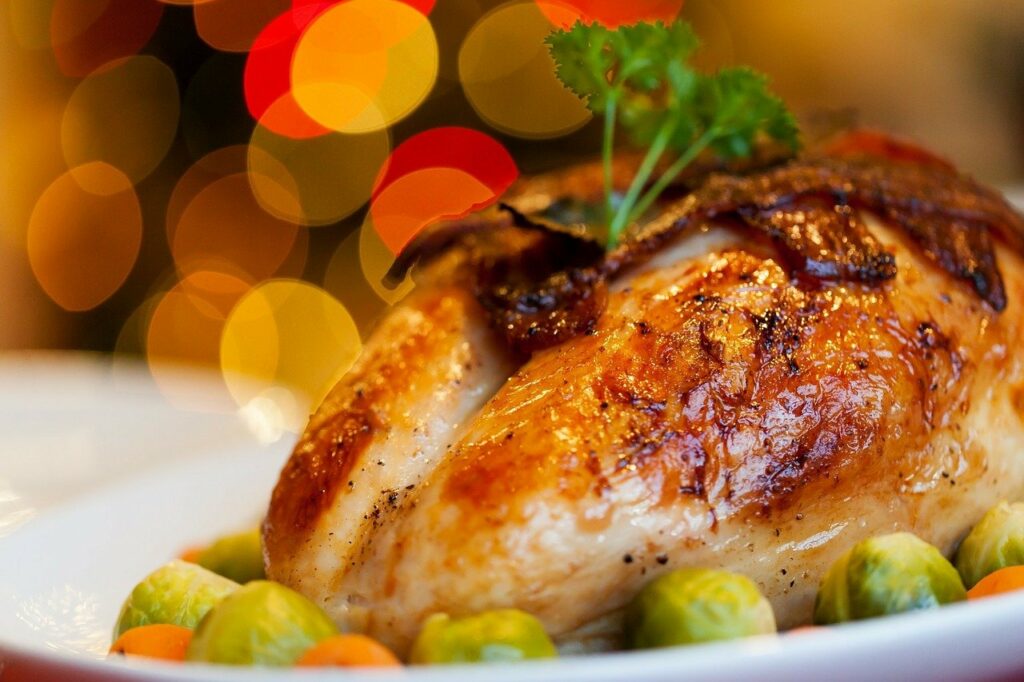 Thanksgiving is going to look very different this year. With the coronavirus pandemic ongoing, many people are choosing to stay closer to home, nixing their travel plans and opting for smaller gatherings in place of large turkey day blowouts.
Restaurants across Whidbey Island are handling the 2020 holiday season a little differently, too. While many restaurants are traditionally closed on Thanksgiving, a number of spots are offering full Thanksgiving Day meals for takeout.
Smoked turkey is a big theme this year. Whether you're celebrating an intimate evening at home alone or picking up some takeout turkey, these local delis and eateries have you covered. Payless Foods, The Goose, and Ken's Korner Red Apple markets offer bountiful party platters full of hors d'oeuvres in their delis. Plus, they have freshly prepared Thanksgiving cuisine ready to go by the pound. Fair warning: check their limited hours on Thanksgiving and order early!
Are you craving a delicious restaurant dinner, but plan to stay close to home? Chef Gordon and his culinary staff are preparing Thanksgiving dinner packages to serve four for pickup by 8pm on Wednesday, November 25th. Pre-orders are required; they suggest by this weekend. These premium dinner kits include classic turkey breast and confit of dark meat rosemary turkey gravy or cedar plank Steelhead with blood orange tarragon butter and roasted corn relish (prepped to bake or BBQ), green bean and Shoepeg corn casserole, cornbread apple stuffing, roasted garlic parsnip mashed potatoes, Lingonberry sauce, and sweet potato pecan pie. All ready to heat up on Thanksgiving. You just need to set the table!
5438 Woodard Ave., Freeland | 360-331-7515 | closed on Thanksgiving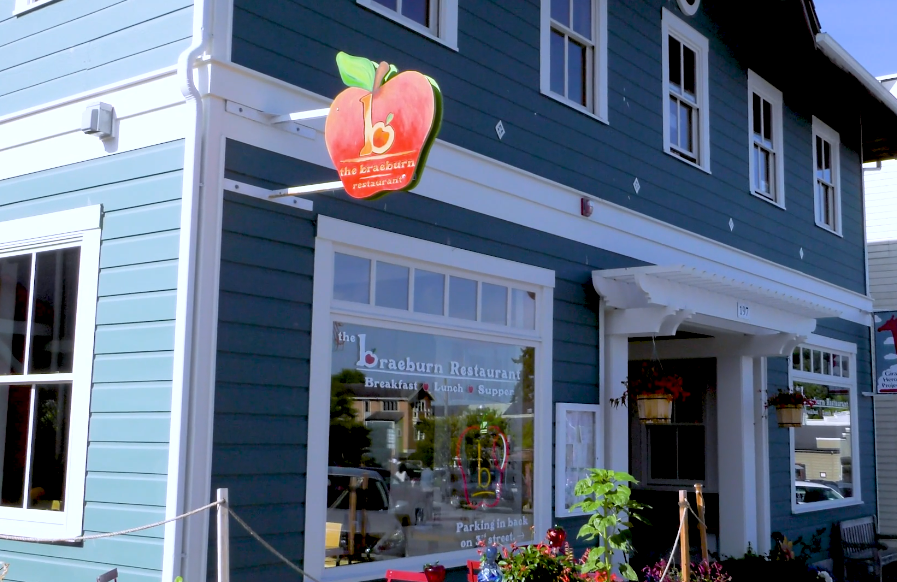 In light of the recent indoor dining restrictions, the friendly folks at The Braeburn decided to offer Thanksgiving dinner for 2! You'll enjoy sous vide turkey breast and turkey leg w/gravy, apple herb stuffing, garlic mashed potatoes, maple harissa carrots, caramelized Brussels sprouts, orange port cranberry sauce, biscuits, and squash cider soup. Orders must be in by 8pm Monday, 11/23 through EMAIL ONLY: thebraeburn@whidbey.com Include the subject line: Thanksgiving Order
197 2nd Street, Langley | 360-221-3211 | Open Thanksgiving noon-3pm for pickup only
Exciting news! They're officially extending Thanksgiving pre-orders through Friday, November 20th. That means you still have time (today!) to order your Thanksgiving feast. Go to their website to reserve your meal:
Hot & Ready – Thanksgiving feast for two to pick up Thursday, Nov. 26 from noon-5pm.
Thanksgiving Meal Kit – Everything needed to cook dinner at home. Feeds six people, or four with leftovers. Pick up Nov 24 or Nov 25, 9am-3pm.
901 Grace St, Coupeville | 360-678-0683 | Open Thanksgiving only for Hot & Ready pick up orders
Did you order your Seabiscuit Thanksgiving pies and rolls yet? Their Pumpkin Cream Cheese pie has a house made gingersnap crumb crust topped with silky Intimis farm pumpkin, and spice filling and finished with chantilly cream and spiced walnuts on top. Is your mouth watering yet? Order online by Sunday, November 22 before 9pm at seabiscuitbakery.com. Pick-up at Saltwater Fish House and Oyster Bar.
113 1st Street, Langley | 360-221-5474 | Pickup by Wed, 11/25 from 12-4pm
A lil' birdie told us that the bakery will be open Wednesday, November 25 from 9am-3pm so you can stock up on fresh-baked loaves of bread, holiday sweets, stuffing mix, and more. Thanksgiving pre-orders for apple, pecan, and pumpkin pies (made with squash from Kettles Edge Farm) can be made by Friday, November 20th. Order online for pick-up Nov 24 & 25.
4 Front Street, Coupeville | 360-682-5809 | Closed Thanksgiving
We can prepare for smaller gatherings, but maybe have an extra helping of stuffing or pie! Sure, grandma's gravy is the best. Now you can order the next best thing to homemade: Smoked turkey dinner from the Goose's deli is on their special Thanksgiving meal for 4-6 people. You'll enjoy Yukon Gold potatoes, classic sage stuffing, real turkey gravy, flakey butter rolls, and of course, pumpkin pie. Preorders required. Pickup Nov 25, 4-5pm or Nov 26 10am-noon.
14485 HWY 525, Langley | 360-321-0530 | Open until 3pm on Thanksgiving
The club is open Thanksgiving Day to the entire community for takeout dinner to go. Bring your appetite for roasted turkey, mash potatoes and gravy, veggies, stuffing and cranberry sauce. Top it off with pumpkin creme brulee. Call for reservations or takeout orders.
3334 Brooks Hill Rd | 360-221-8494 | Open noon-6pm on Thanksgiving
On your way to or from the Clinton-Mukilteo ferry on Thanksgiving? Don't want to wait for the next day for a hot turkey cranberry sandwich? Cozy's will be ready to prepare fresh turkey sandwiches for takeout orders including their full menu on both November 25th and 26th. No delivery.
8872 State Route 525, Clinton | 360-341-2838 | Open noon to 7:30pm on Thanksgiving
Too much turkey?
We all reach our limit. Once we feast on Thanksgiving leftovers for a few days, we're usually ready to venture out for other cuisine. While many restaurants on Whidbey may be closed on Thanksgiving, they are sure to be ready and eager to serve you tasty meals by the weekend. Many eateries making the pivot from dine-in during the pandemic are now offering takeout, curbside, or even delivery. Visit their website or Facebook pages for hours and pickup options. Look through our new online directory phone book list of "Restaurants" in the yellow business pages. Now, more than ever, we need to patronize local eateries so they remain a vibrant part of our community.