Here at Whidbey Telecom, we believe that being local is the most important aspect of our business. Like you, we live here, attend the same local festivals, visit the same parks, and our children attend the same schools. That's why we believe in giving back. We had the pleasure of helping with several community service projects this year.
Double Buff Clean-Up
We participated in two beach clean-ups at Double Bluff County Park this summer. The clean-ups, held on the first Thursday of the month, are coordinated and sponsored by the WSU Whidbey Island Extension. WSU provided work gloves, heavy duty trash bags, and trash picker tools for several volunteers, including a dozen employees from Whidbey Telecom.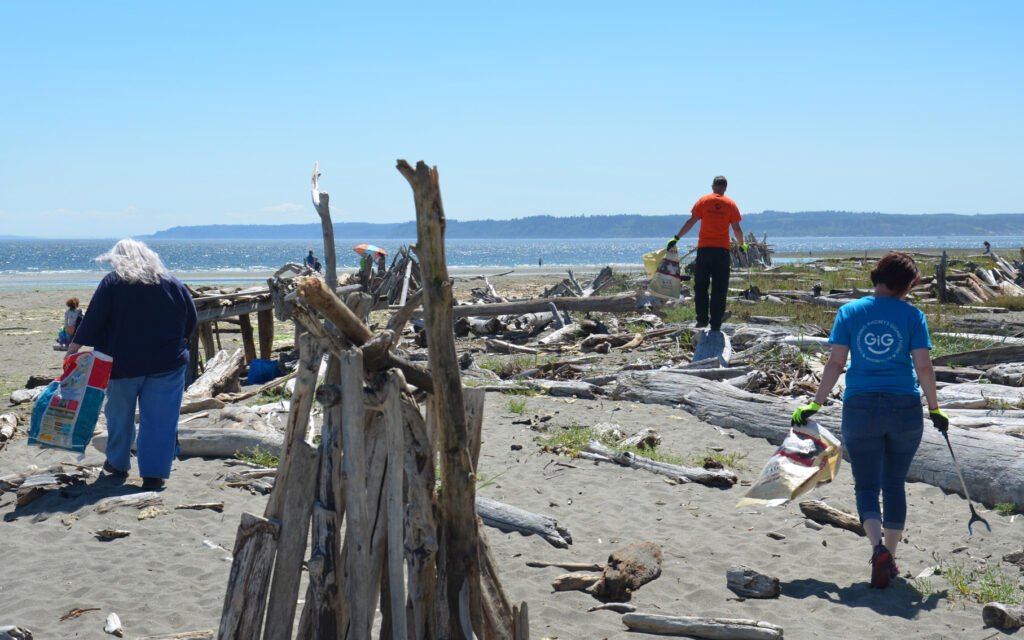 Stinger Anderson of WSU Extension was the man with the plan (and a fantastic name). He coordinated weekly clean-ups throughout the summer across several local parks. He also organized a post-Independence Day clean-up to bring the beaches back to pristine condition after all the fireworks and holiday fun had fizzled.
Interestingly, we observed that most of the trash seemed to have washed up at high tide. This speaks to the great pride we all share for this island. This service project gave each of us a greater sense of community spirit. We enjoyed working together to keep Whidbey Island the beautiful place it is.
Spencer's Food Drive
The story of Spencer Jonas is a remarkable one. This intrepid 12 year old has been using his birthday as an occasion to hold a food drive since his fourth birthday. Inspired by his efforts, we decided to lend a hand (and a trailer) this year.
Whidbey Telecom employees and customers donated 904 pounds of non-perishable food items toward the drive. Everyone was eager to help. It was another great opportunity to come together and do something for the good of the community.
All told, Spencer collected over 9,129 pounds of food, over 4 times his goal! The goods were donated to Good Cheer Food Bank, which serves about 850 households around South Whidbey.
For more on Spencer's Food Drive, watch the video HERE.
We love sharing stories of goodwill and community service, and we are grateful and humbled to be a part of them. When we all work together toward a common goal, we find that we're not so different after all.