Trying to shop for that tech-savvy person in your life? Looking for something unique and special from a local business? Either way, we've got you covered! We've compiled a list of the best tech gadgets and local treasures recommended by trusted experts… your local Whidbey Telecom team! Who better to go to for gift advice than your local tech experts who live, work and play right here on Whidbey Island.
David, Customer Service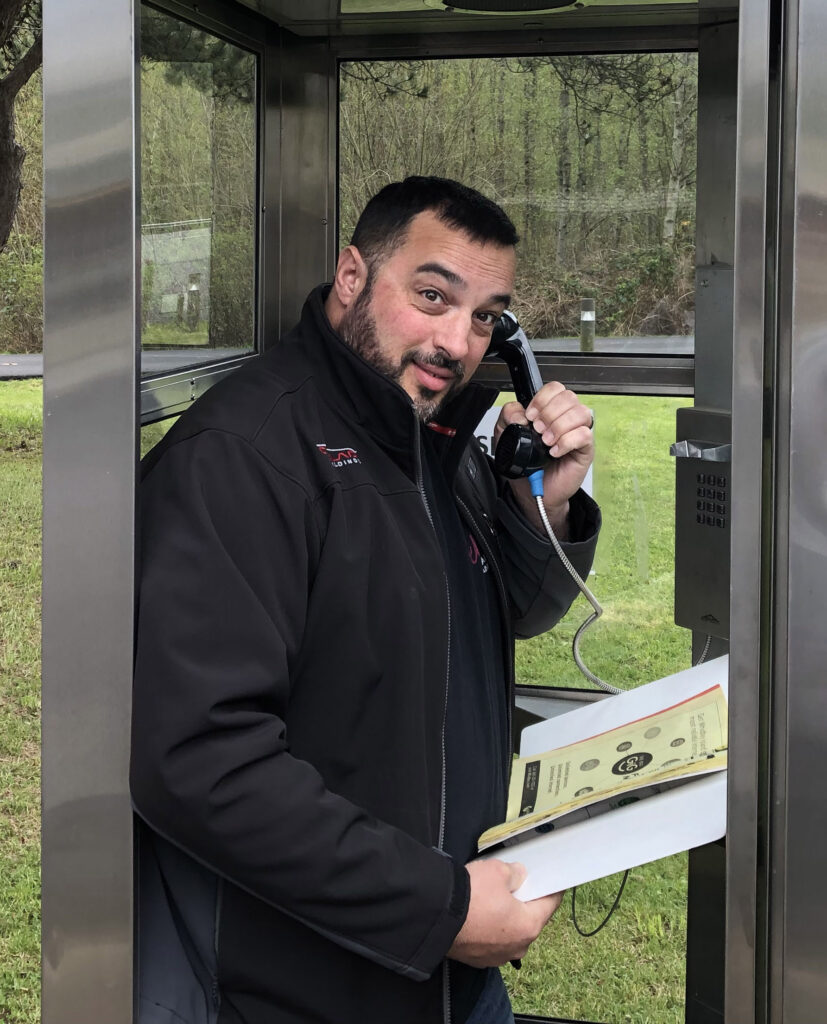 "The Discover Pass is a fantastic gift idea," according to David, one of our friendly Customer Service Representatives. "It keeps on giving all year, won't break the bank and can easily be re-gifted if not needed."
The Discover Pass is more than just a parking pass – it gives you unlimited access to millions of state managed lands across Washington state for one year. Whether you're an avid hiker and camper, or just want to spend your long lunch break at Deception Pass, the Discover Pass allows you to fully enjoy this wonderful place we call home.
David also had some ideas for the budding engineers in your life. "Check out CrunchLabs Build Box. This is a subscription service that allows you to build fun toys and accidentally learn engineering principles along the way!" This is a fantastic gift idea for families looking to spend more time together.
"W-KING Bluetooth Speakers are another great tech gift. Amazing value for your money and while I don't recommend trying this, I accidentally backed my car over mine and it still works just fine."
Sound advice, David.
Mike, Tech Support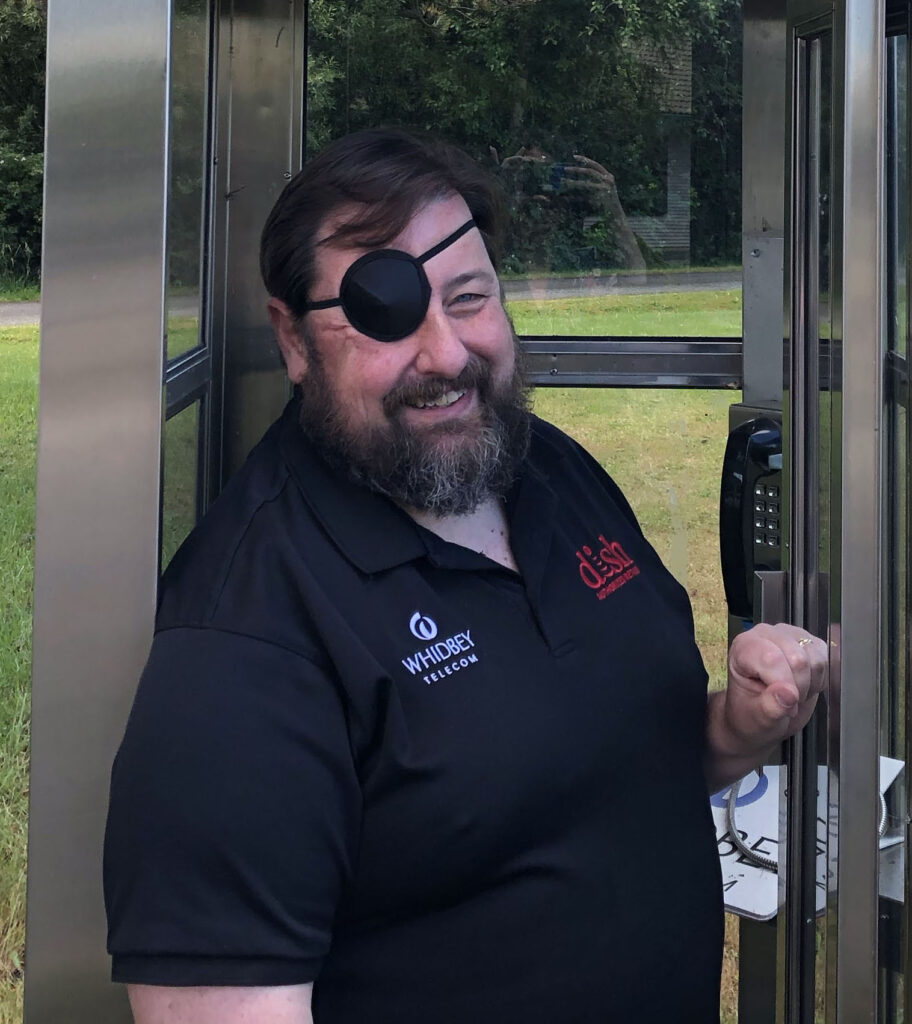 "For me, shopping local means Clinton based stores and restaurants," says Mike, one of the friendly voices you'll hear when calling our 24/7 Tech Support Team. "Going to Langley and Freeland are fun, but I must show my Clinton pride. The owners and workers at these stores are all wonderful people, and make visiting these stores a joy."
"Madrona Supply is a fabulous store with a great selection of gifts. It has developed into a perfect store representing a microcosm of Whidbey. They have SO MANY locally made products: kitchen supplies, yarn, decorations, clever Whidbey based clothing, candy, gift books, puzzles, candles, etc. They also have wood products and rough cut slabs of wood for making your own furniture/decorations in your home."
"Southern Cross Espresso has the best coffee on the island. They have wonderfully flavored coffee beans, and a ton of options. My go to drink is a Ghirardelli Mocha with a shot of raspberry and whipped cream. Hot or cold, it makes me happy just to smell it, let alone taste it."
And if that description doesn't have you sprinting out the door on a coffee run, we don't know what will.
Lulu, Tech Support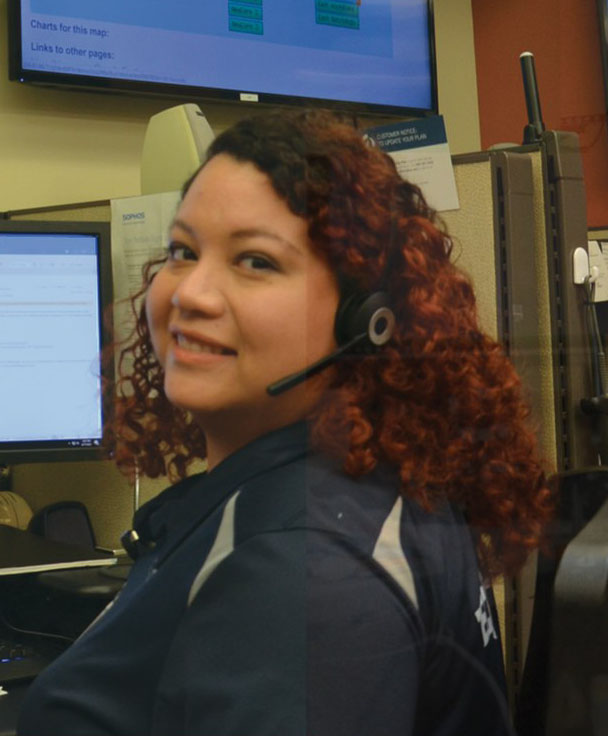 "One thing I always shop local is shoes at Webbs," says Lourdes, known affectionately around the water cooler as Lulu. "Everything they carry is comfortable and I love not having to drive up north or across the water to try on shoes; especially considering my husband wears an unusual size and it is not easy to find."
"Other local products I love getting are soap from Blackberry Moon Farm and coffee liqueur from Mutiny Bay Distillery. But any local wine or spirits brand is usually excellent. For the sweet-tooths out there, there's also Sweet Mona's for chocolates, caramels, baked goods, gift cards; and Sprinklz for ice cream, candy, and all sorts of fun and silly thing-a-ma-jigs and what-cha-ma-call-its."
"Lastly, for those who have everything, a donation/card from a local nonprofit like the Orca Network Whale Center (that's where I volunteer these days), Habitat for Humanity, Good Cheer, and Island Senior Resources are thoughtful options."
Wes, Product Development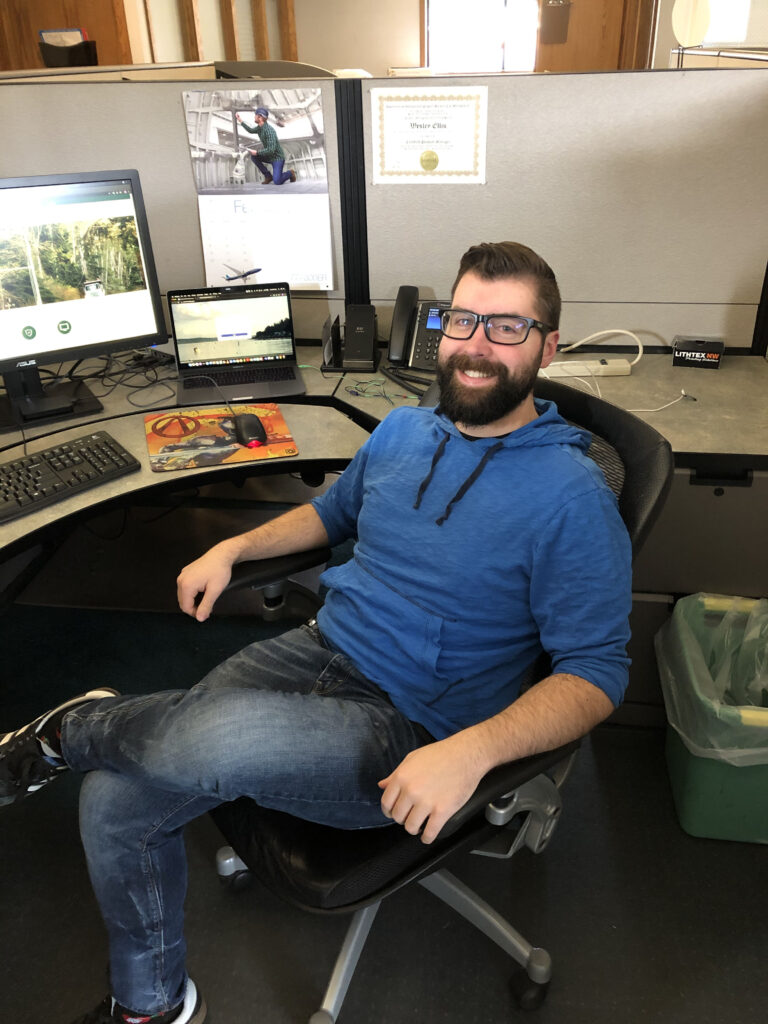 The Fitbit versa comes highly recommended by our Associate Product Manager, Wes. "The Fitbit Versa makes a great gift. It motivates me to stay active every day with little goals and milestones. It congratulates you with fun little badges."
The Fitbit Versa is a smartwatch that helps you plan your workout routine and stay active and healthy. Choose from strength training, hiking and 40+ more exercise modes to find your ideal workout. It also keeps tracks of your heart rate and sleep habits. And with a built-in GPs, it's the perfect tool for exploring the trails on Whidbey Island.
With an endorsement from our product guru himself, it's definitely an item worth looking into. Find pricing and more info at Fitbit.com.
Beth, Customer Service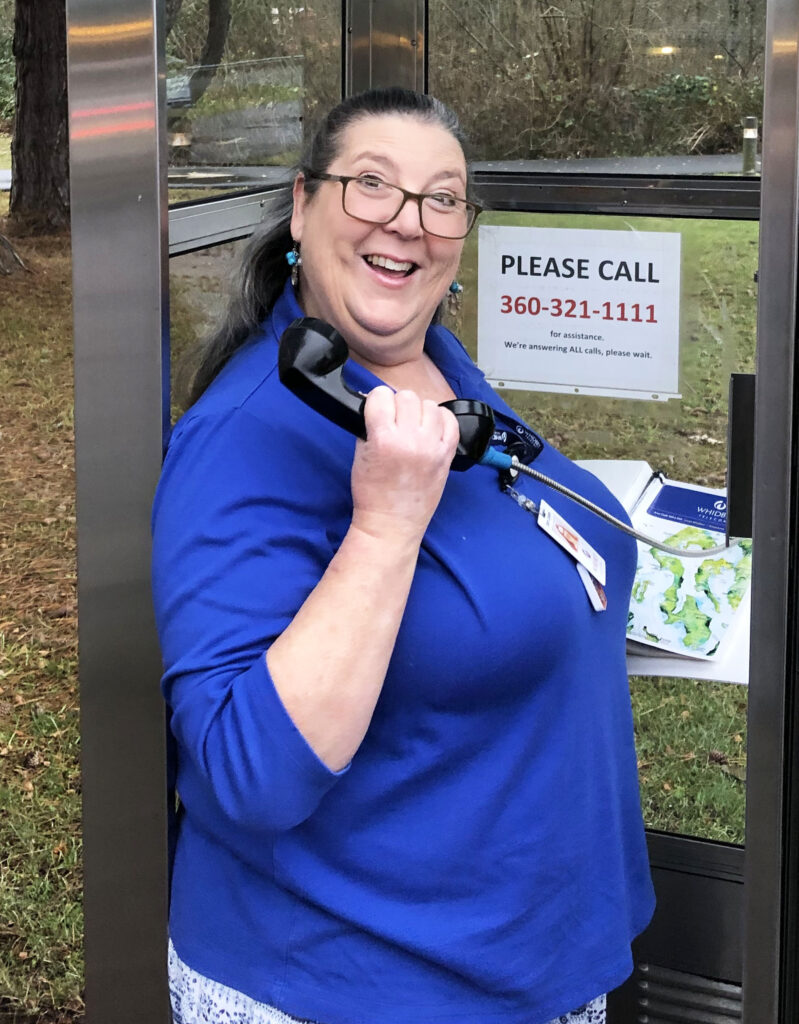 I have a few local shops that I enjoy," says Beth. "The Hidden Gem in Oak Harbor is such a lovely little shop and tearoom. It's a wonderful place to sit and enjoy your tea, while purchasing many tea-related items. The Seaside Spa & Salon (north and south) is such a beautiful, local choice for a gift certificate. Not only do they offer several wonderful spa treatments, hair, nails etc. They are also a boutique of local vendors gifts, everything from clothing and jewelry to beauty products and candles. And of course, Greenbank Farm Wine Shop, a fantastic local treasure with wine and gifts."
Thomas, Tech Support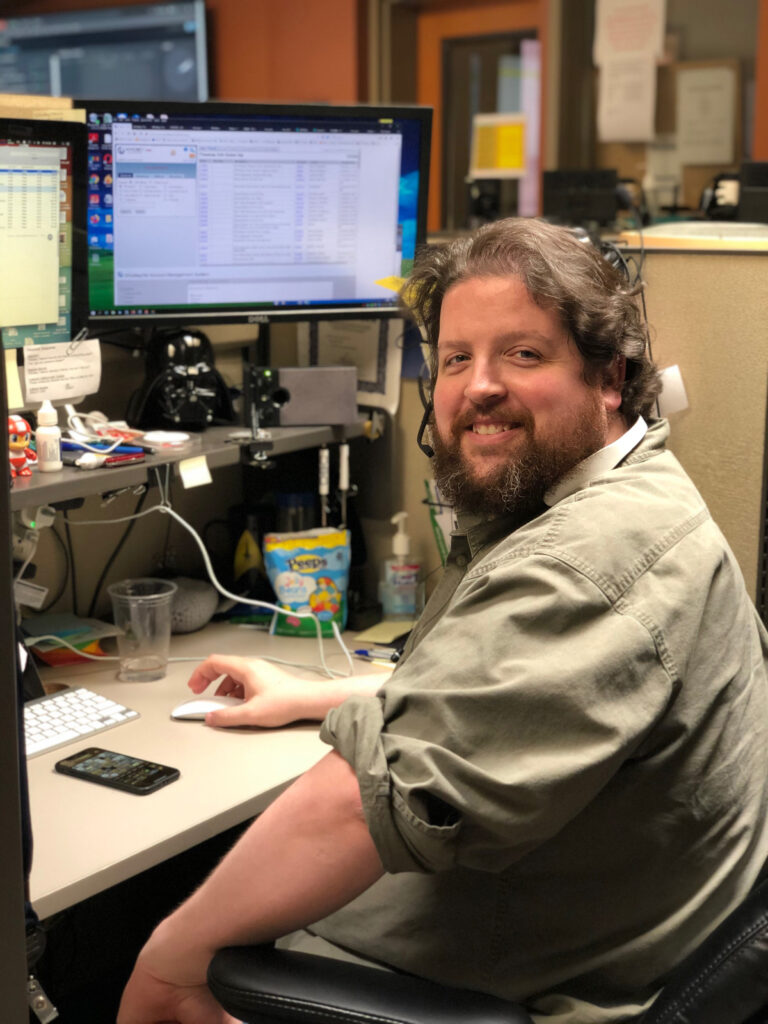 In addition to his Call Center duties, Thomas serves on the Langley City Council and has his finger on the local shopping pulse. "With the loss of the Machine Shop in Langley, it might be nice to give the gift of entertainment, such as gift cards for the Clyde Theatre, Blue Fox Drive-In, or Nerfed in Oak Harbor. Additionally, Oak Bowl in Oak Harbor for bowling, and Oak Bowl and Blue Fox are great ideas for arcade entertainment."
"Artistic folk may enjoy Whidbey Island Art Parties. They offer a few public painting events/classes each month and private parties. They have a little studio in Freeland but are also mobile and will teach at other local venues or even in-home for private parties. I've heard they have plans to expand into watercolors, origami and more in the new year."
"Techy stuff is always interesting," continues Thomas. "Most of us would love storage, and there seem to be massive sales for all sorts of SSD storage right now, like 500GB for $30 at Amazon and Office Depot/Max. Magnetic mounts for the car are also very useful. I use Ocra but there are many in that space, some that work with Apple's Magsafe system and others that require a plate in your case."
Jody, Service Assurance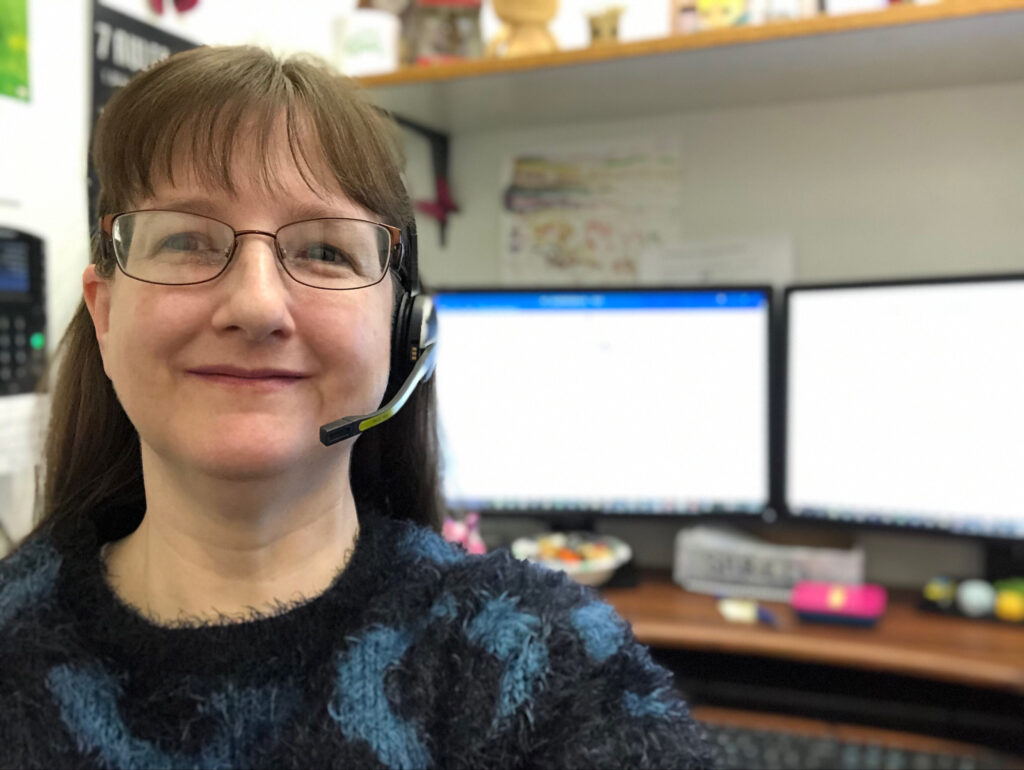 For those who are a little more introverted, Jody shared some great gift ideas to help bring the outdoors in. "Hydroponics, like this AeroGarden available on Amazon, are a great way to bring flowers and gardens indoors. They're easy to use, even for us black thumbs. Prices range from as little as $75 and up."
For local treasures, Jody recommends Moonraker Books in Langley. "You never know what delights you can find there."
Sydney, Customer Service & Sales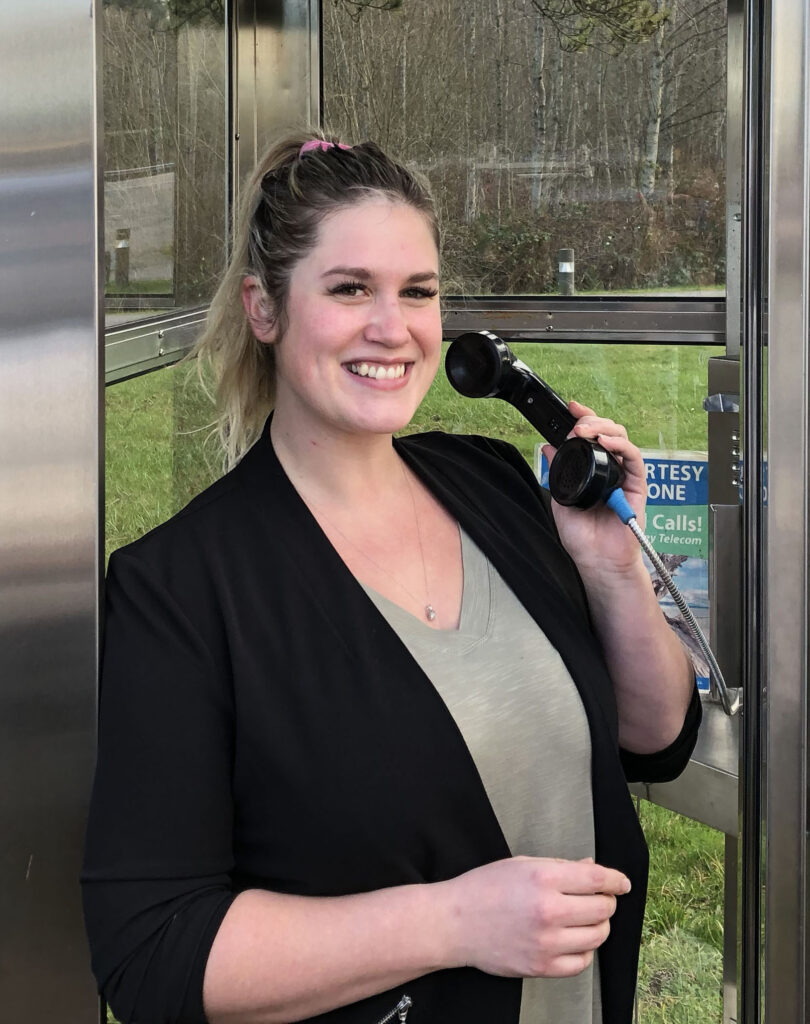 "We can't forget our favorite fur babies at Christmas!" says Sydney, who recommends a gift or gift card from Critters & Co in Clinton. "The best Christmas gifts can be found at Critters and Co, ranging from dog toys to hamster toys, bird toys, and even fun fish finds. Plus the staff is always smiling and very welcoming to all ages. You can find many of the local kids running around and playing with the animals."
"Critters and Co is a rescue location for many animals, as well! You can find a new family pet as your Christmas gift. A portion of their proceeds goes to their business's rescue/rehoming operation."
Gabe, Service Delivery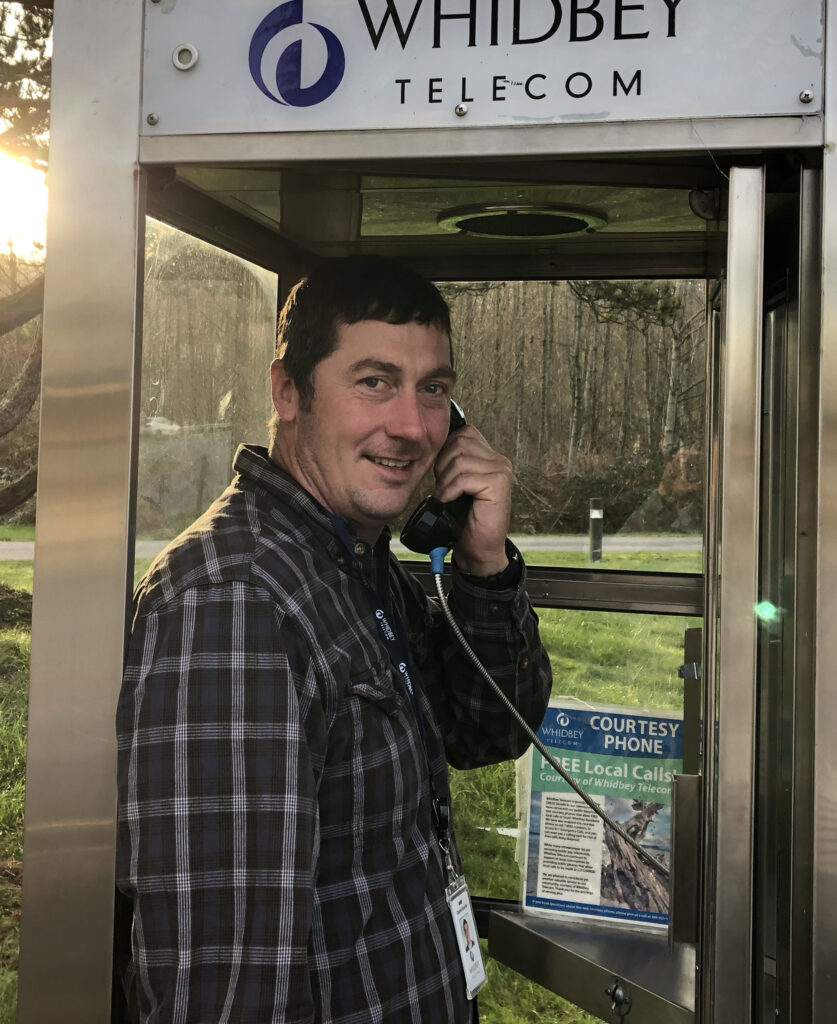 A gift card from any of the local restaurants is always a good deal, according to Gabe. "Geri's Snack Shack in Langley across from the Goose has great breakfast sandwiches. During our extended power outages, they remained open to feed the crowds. Toby's Tavern in Coupeville has an excellent seafood menu. You can't go wrong with steamed Penn Cove Mussels with garlic bread or their fish & chips."
And maybe after all that holiday shopping, you just want to sit back and treat yourself. On such occasions Gabe recommends the pastrami on rye at Sunshine Drip in Coupeville. "I highly recommend this sandwich not be shared because of its deliciousness."
Taunya, Service Assurance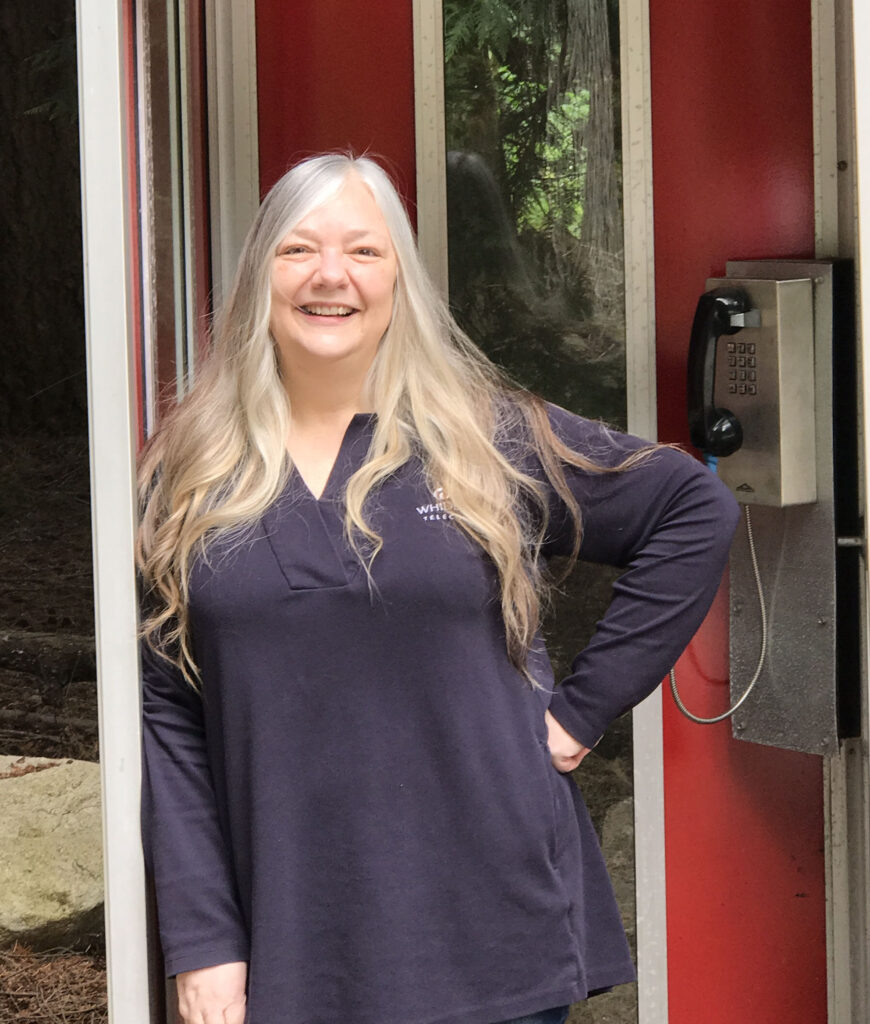 Taunya is part of our pioneer crew in Point Roberts and she has the inside track on the best local shops and gifts on the Point. "For someone with a sweet tooth, I recommend gifts or a gift card from Ollie Otter Bakery. They have delicious cakes, cookies, scones and bread. Slow Botanicals is a wonderful place to find wreaths, cut flowers, soaps and other unique gifts. And Brambles & Blackberries is a floral design studio that makes the most stunning arrangements!"