Something BiG is coming.
Experience an ultra-fast, ultra-reliable internet connection with no annual contracts tying you down. Coming soon to your neighborhood.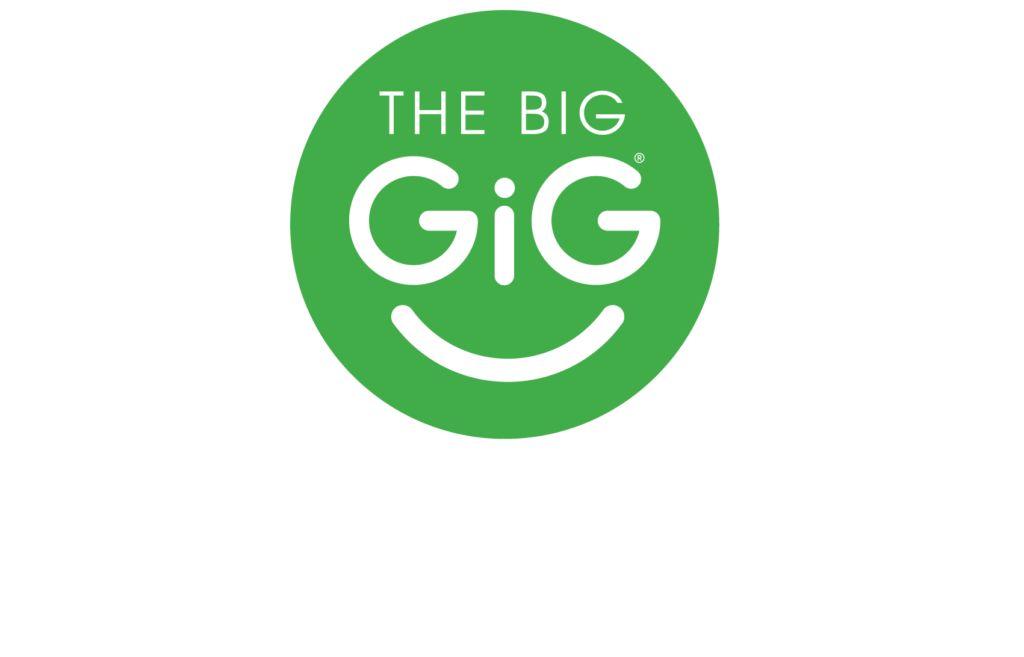 Up to 1,000 Mbps starting at
$65/mo*
*Before taxes and fees. Service available in select areas.
Speed and reliability for all the ways you Internet.
Experience unbeatable performance for all your home's devices and people. The BiG GiG Fiber Network delivers synchronous speeds up to 1,000 Mbps — including 20x faster uploads than cable. It's easier than ever to share 4K videos, Facetime friends, and collaborate with co-workers.

Streaming
Use platforms like Netflix, Hulu, and YouTube TV with less lag and faster downloads.

Remote Work
Get more done in your home office with South Whidbey's
fastest upload speeds.

Gaming
Win every battle and match with less lag, crisp 4K video,
and better performance.

Video Chat
Confidently stay in touch with friends and family with
virtually no buffering.
Our fiber coverage keeps growing.
We're building the fastest, most reliable fiber network on Whidbey Island and the surrounding communities. Your wait is almost over!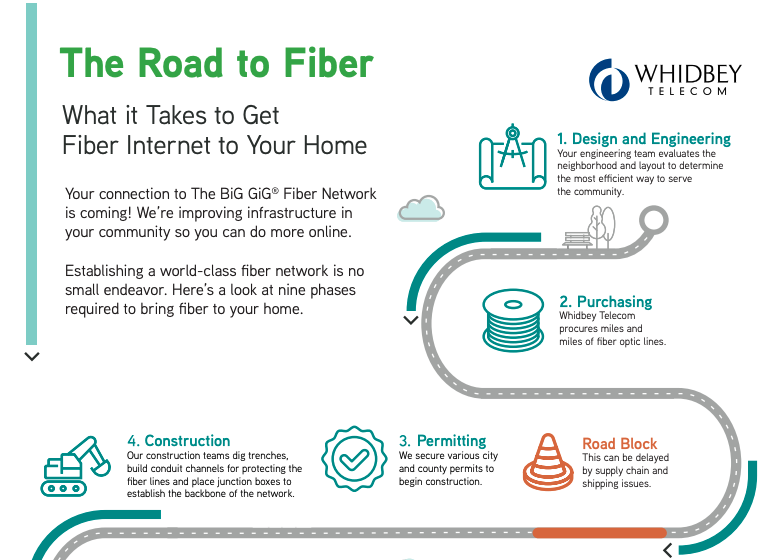 See our road to fiber Internet.
Learn about the journey to building out the fiber network.
Why The BiG GiG Fiber Network is just plain better.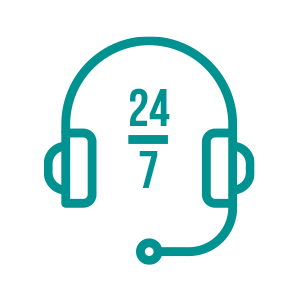 24/7 On-Island Support

100% buried lines for ultimate reliability

No bundling
and no annual contract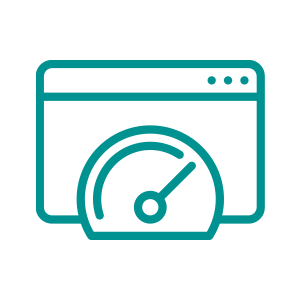 Faster uploads and downloads
Frequently Asked Questions
If your home is like most, you have multiple devices connected to the Internet at the same time. TVs, laptops, phones, video doorbells, networked thermostats, even appliances all consume bandwidth. Whereas standard Internet will experience noticeably diminished performance when more devices are online, fiber Internet is built to support all your devices and all your people. Even a large household will experience little to no lag and a reliable connection.
Whidbey Telecom is in the process of expanding our fiber coverage throughout South Whidbey Island. The best way to keep updated is to sign up to receive notifications.
There are 3 speed packages available in The BiG GiG Fiber Network: Fiber 100/100, Fiber 300/300, and Fiber 1000/1000, what we call The BiG GiG. The BiG GiG offers customers up to a gigabit per second — that's 1,000 Mbps. Each package has synchronous upload and download speeds. Our friendly customer service team will discuss your Internet usage and help you find the best package to fit your home Internet needs.
One of the important differences between The BiG GiG Fiber Network and other Internet service providers is we offer synchronous downloads and uploads. Most providers moderate upload speeds, which can cause frustration when it comes to sharing video, gaming and working from home.
Nope. All of our fiber Internet plans provide unlimited data. You have complete freedom to stream, game, video chat and download without limitations.
Bringing fiber to the home can be a costly endeavor when you consider the scope of the work and the skill and labor required—it involves a lot of manpower, with multiple crews often working simultaneously in your neighborhood. The construction stage is one of the most visual steps of the process. First we build the backbone network in your neighborhood. Our local construction teams dig the trenches in the main and side streets. Then they pull the conduit through. We employ some pretty hefty equipment that allows us to pull the conduit over a distance of several thousand feet very quickly. Then the installers take the conduit from the ground and run it through the cabinets and pedestals. You can find these placed around your neighborhood. This is when the fiber splicers sometimes work simultaneously with the previous teams—they organize, splice and route the individual fiber cables within each pedestal. The final step happens when you call for an installation. We'll come out to your location and measure how far we need to pull fiber from your street. This helps us determine if we can use existing conduit or not. If you have a really long driveway or it's a new service address for us, we will get you an estimate for residential service construction at this time.
Most home installations of The BiG GiG Fiber Network don't require additional installation fees. We are currently promoting a limited time offer of free installation for drop orders under 120 feet. When the drop length is over 120 feet, we will waive $1000 of the estimated construction cost with a three-year service commitment. This offer is for a limited time only and available to new residential fiber Internet customers only. For longer drops, we will provide you an estimate for residential service construction. Call Customer Service at (360) 321-1122 to request an estimate.
Disclaimer: The BiG GiG Fiber Network is available in select areas of South Whidbey. The BiG GiG Fiber Network Internet residential service starts as low as $65/month. Pricing subject to change. Monthly subscription does not include taxes, governmental surcharges, and other applicable charges. Service speed is not guaranteed and will depend on many factors outside of Whidbey Telecom's control, such as customer equipment, devices, and access through a wired or wireless connection. Managed WiFi subscription sold separately. Whidbey Telecom reserves the right to withdraw this offer at any time. Other restrictions may apply. Subject to Whidbey Telecom Internet and broadband terms and conditions. Whidbey Telecom © 2023. All rights reserved.