You're doing a lot more with your internet today—social networking, videoconferencing, connecting smart homes, and uploading and downloading pictures and video. Fiber-optic internet provides enough bandwidth to do all these things and more, and at blazing-fast speeds! This need for better connectivity is what drives us to bring fiber-optic internet to homes and businesses throughout South Whidbey and Point Roberts.
The Challenge
We can't imagine a more idyllic place to live and work than Whidbey Island or Point Roberts. As a rural-based company surrounded by natural beauty, being environmentally conscious is important to us. Yet even though we embrace a slower pace of life, it doesn't mean we want our internet to be slow! We want the same internet access and availability as Seattle and Everett. Better, even.
So how do we preserve that beautiful landscape, while still providing fast and reliable internet to you, in a cost-effective way? Enter The BiG GiG Fiber Network.
Engineering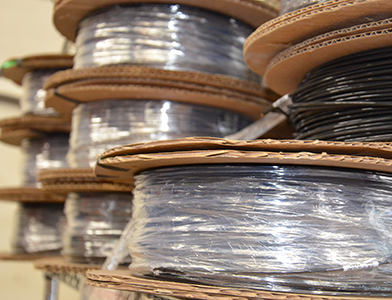 Before we roll out the giant spools of fiber-optic cables, we work with public and private entities to make sure the process is as smooth as possible. Experienced engineers map out where and how our fiber networks will be built. Miles of cable have to be purchased and stocked. We also reach out to homeowner associations before starting any groundwork.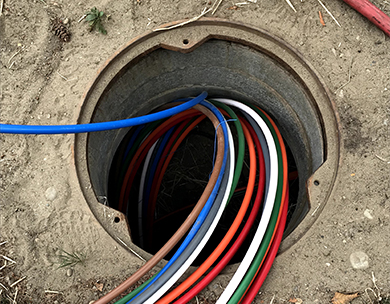 Our network is 100% underground to protect it from harsh weather conditions, and to preserve those stunning forest and mountain views. You've heard the phrase "call before you dig." Well, building out a fiber network requires a whole lot of digging! We coordinate with our partners in the County permit office so we don't disturb any existing infrastructure, such as gas or water lines.
Construction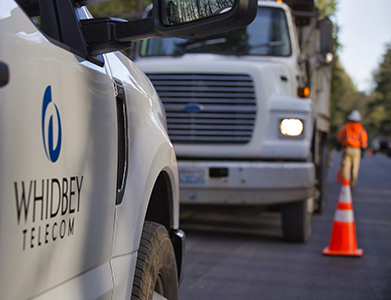 Now we've got a plan—it's time to get to work. Bringing fiber to the home can be a costly endeavor when you consider the scope of the work and the skill and labor required. It's a multi-year, multi-phase project that involves a lot of manpower, with multiple crews often working simultaneously in your neighborhood. Fortunately, we have an extraordinary team of local, highly-skilled Whidbey Telecom employees serving you at each stage of this process.
Step One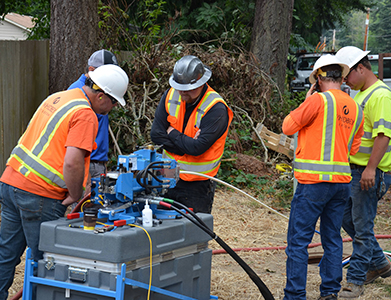 Think of construction as a 3-step process. In step one, we build the backbone network in your neighborhood—or as we like to say, our newest fiberhood. Our local team of construction pros dig the trenches in the main and side streets. Then they pull the conduit through. We employ some pretty hefty equipment that allows us to pull the conduit over a distance of several thousand feet very quickly.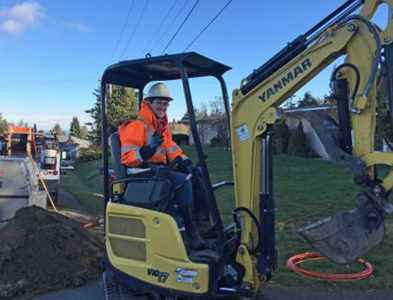 The construction stage is one of the most visual steps of the process. It's hard to miss the giant machinery along the side of the road, or our employees in their high-viz vests.
If you're driving through the neighborhood and pass one of our crews, feel free to stop and say hello. We love it when our customers stop by the worksites to check in on our progress!
Step Two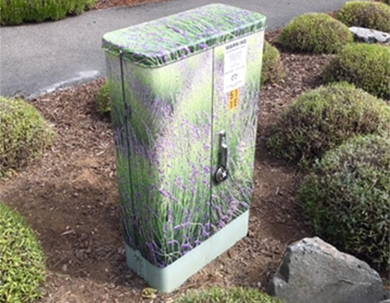 We install fiber to each street. The installers take the conduit from the ground and run it through the cabinets and pedestals. You can find these placed around your neighborhood. Cables are pulled between them to power your fiberhood.
Step Three
We connect your home to The BiG GiG Fiber Network. This is when the fiber splicers organize, splice, and route the individual fiber cables within each pedestal. Splitters are used to separate the individual cables.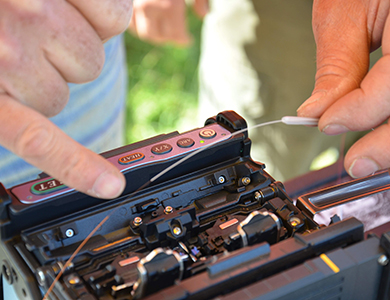 Fiber cables are made up of many smaller optical fibers. These fibers are extremely thin, yet extremely robust. Fiber-optic technology gives you the fastest speeds available today. They consume far less electricity than copper and they don't generate as much heat. So they're safer for you, safer for the environment.
Fiber is called future-proof because it will meet your communications needs for years (and years and years and years) to come! Building for the future often means building more fiber all at once, versus coming back in later to install more. We will be out and about in your neighborhood for several months before the work is complete. It will be time well spent, we promise!
Installation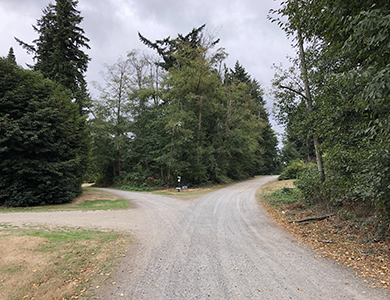 This step of the process is frequently called "The Last Mile," which isn't actually a mile at all. It's a term for that final stretch of cable that connects your home to the backbone of the internet. This can be a tricky endeavor in rural areas like South Whidbey and Point Roberts, where users are spread further apart by challenging topography or potentially archeologically sensitive areas.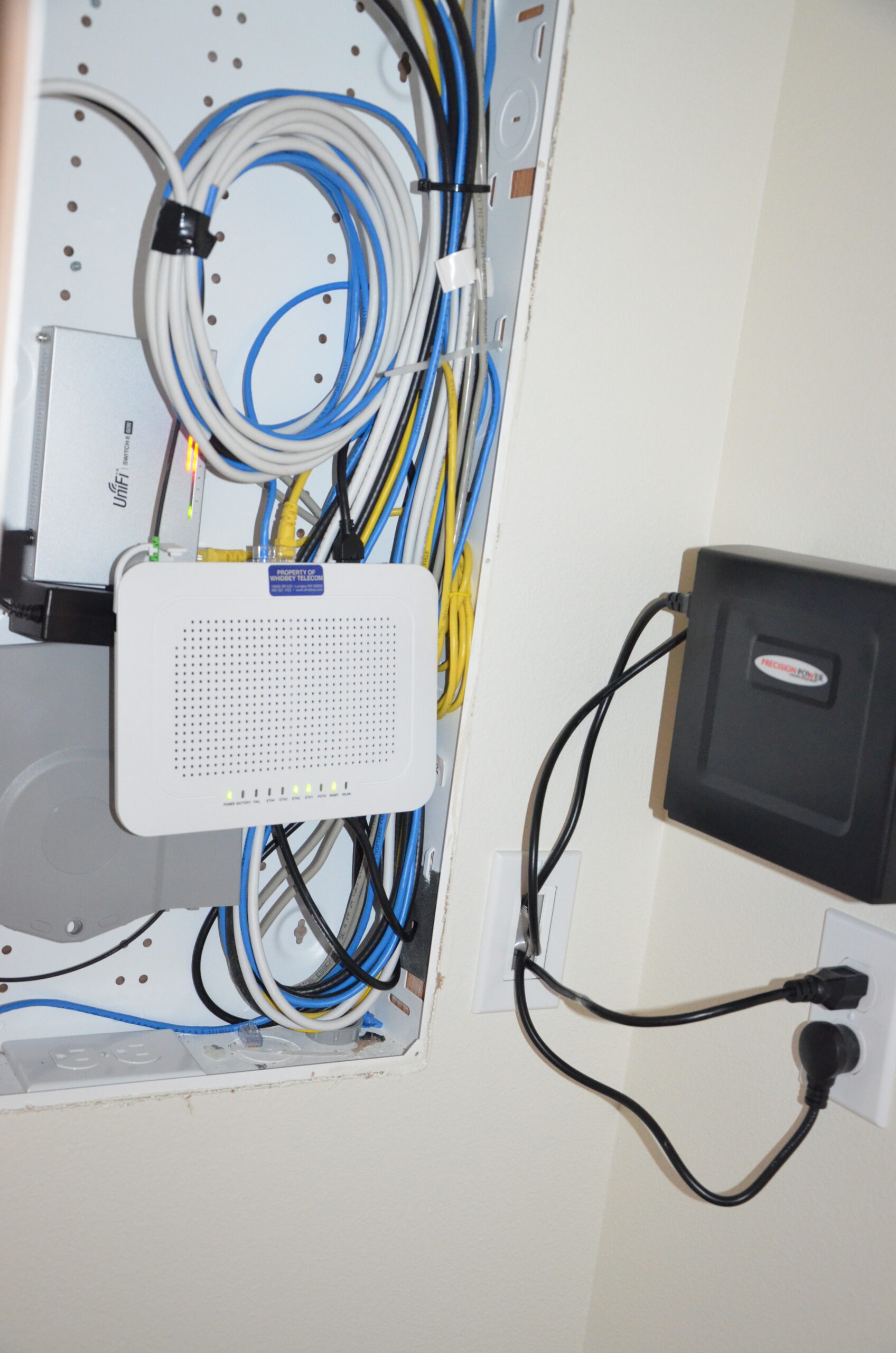 When you order fiber service, we'll come out to your location and measure how far we'll need to pull fiber from your street. This helps us determine if we can use existing conduit or not. Most home installations of The BiG GiG Fiber Network don't require additional installation fees. If you have a really long driveway or it's a new service address for us, we will get you an estimate for residential service construction at this time.
Once your home is connected a local, friendly service technician will professionally hook up your Optical Network Terminal (Modem) & HOP WiFi (Router). Call or visit our Customer Experience Center in Freeland to learn about The BiG GiG Fiber Network. We can help you find the speed and services you need to live your life uninterrupted in this amazing place we call home!